In this week's Short Take, there's some bad news for me and other people who invested heavily in Western Ditigal's Red drives for NAS, updates on ZFS, and storing data in DNA molecules.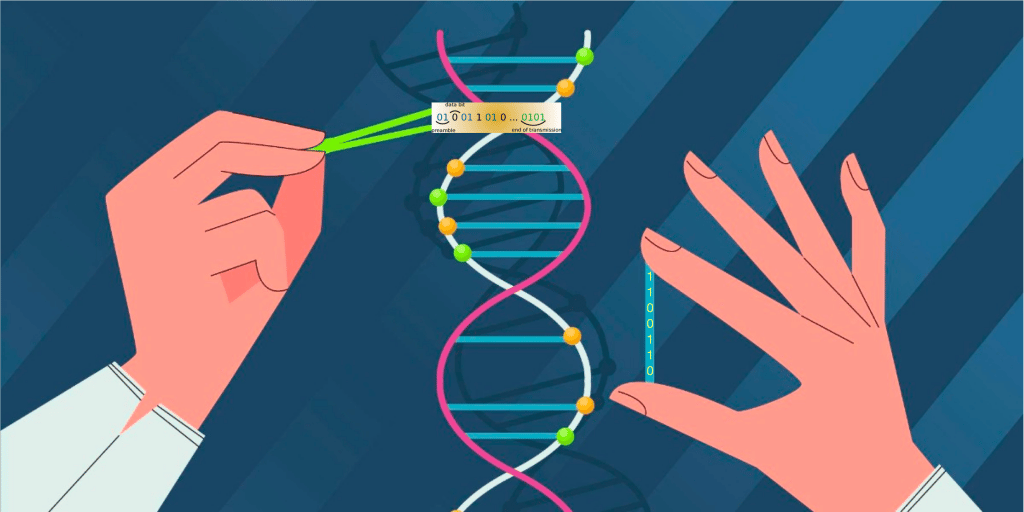 As always, links were active at time of publication. If there's something that you think should be included in the next Short Take, please feel free to let me know!
Storage Media and Technology
Have you ever wondered what the differences were between eMMC (Embedded Multimedia Card) and UFS (Universal Flash memory)? Well, I haven't, but Prodigy Technologies wrote a short and sweet comparison that's good background before their pitch for their protocol analyzers.
Well, this is a problem. I use Western Digital Red drives for my Synology NAS devices, and have probably spent somewhere in the neighborhood of $3500-4000 on drives alone over the past 5 years or so:
As alleged in the June 2020 first amended complaint, filed one month after the original pleading, the plaintiffs contend that Western Digital falsely advertised its WD Red NAS hard drives as designed for and suitable for use in NAS (Network Attached Storage) and Redundant Array of Independent Disk (RAID) devices. The filing argued that the hard drives are not suitable for that intended use. Instead, they purportedly put customer data at greater risk of loss or destruction because the products utilize an inappropriate recording technology rather than the industry-standard technology. (Law Street Media)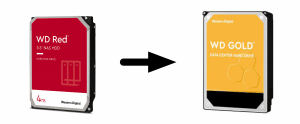 On that note, AnandTech has a review of the best internal hard drives for June, 2021. I trust AnandTech more than almost anyone else, and since WD's NAS solutions are up in the air at the moment, it seems worth reading.
I did a quick look on Amazon, and note that it's actually much more economical to go with 16TB than 14TB.
Good news for ZFS fans. The OpenZFS founding developer is starting one of the biggest features in the storage technology – expanding the size of a RAID vdev. Not sure what that actually means? Ars Technica has a good writeup on this.
In case you were wondering what kind of storage you'd use in an Exascale computer, here's a good writeup on Oak Ridge National Lab's "Frontier" supercomputer and the storage choices you'd put in such a demanding machine.
TheNextPlatform is a really good place to find out information about what's going on in the HPC world, and I do enjoy their articles. I just wish they would 'fess up and admit that they're writing more and more advertisements for various companies. Even so, this article on Object Storage for HPC has some good nuggets in it, even if it is little more than an advert.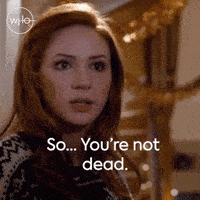 I'm not dead yet! SAN market is expected to reach nearly $18B by 2026.
IDC also has a rosy outlook.
What would it be like to store data in DNA molecules? The Los Alamos National Laboratory (LANL) has an idea.
Whaddya know? North Carolina State University is also working on DNA storage technology!
Kalray has entered the breach with a NVMe accelerator SmartNIC offering. This is something that I think Marvell and Western Digital might want to keep an eye on.
Storage Companies in the News
WinZip has released WinZip® Mac 9 with better compression and security for file sharing purposes.
Gartner has graced us with a list of Hyperconverged Infrastructure (HCI) products and some random reviews.
Speaking of Gartner, they've put together a short profile of some storage companies you may not have heard about: Arritko, Model9, Hammerspace, and ScaleFlux. It's quite an eclectic group.
Robin.io received $38M in Series C funding, bringing the total funding in the Cloud storage startup to $86M. What caught my eye was that Emory University participated in the funding.
Industry Associations and Standards
Ever wondered how to bring a new idea for a standard into reality? SNIA has published the Guidelines for Approval of SNIA Technical Work Groups (TWG) v3.1 (direct PDF download). It describes how you can create a Technical Work Group (TWG) that makes those ideas a reality, creating a pathway to becoming an ISO standard.
Webinars and Conferences
SNIA has extended the call for papers for the Fall Storage Developer Conference until June 24.
SNIA is putting together another webinar on Confidential Compute: Protecting Data in Use. You'll be hearing more and more about this topic in the storage world, so it might be a good idea to get a jump on it now.
The second installment of Storage Technologies & Practices Ripe for Refresh, the SNIA Networking Storage Forum (NSF) is going into the technical weeds with HDD device interfaces and file systems.
Don't forget, you'll not find a more concentrated, vendor-neutral technical conference anywhere other than the (virtual) Storage Developer Conference, September 28-29, 2021. It's only $95, and you can register here.
Bonus Round
Time for an affiliate link: Those looking to take the CCNA may want to think about investing $100 (may be less, depending on whether there's a live discount) to take FlackBox's online CCNA 200-301 Gold Bootcamp course.
Time for a non-affiliate link: ICYMI, you'll definitely want to check out Blocks & File's version of a Storage Short Take.