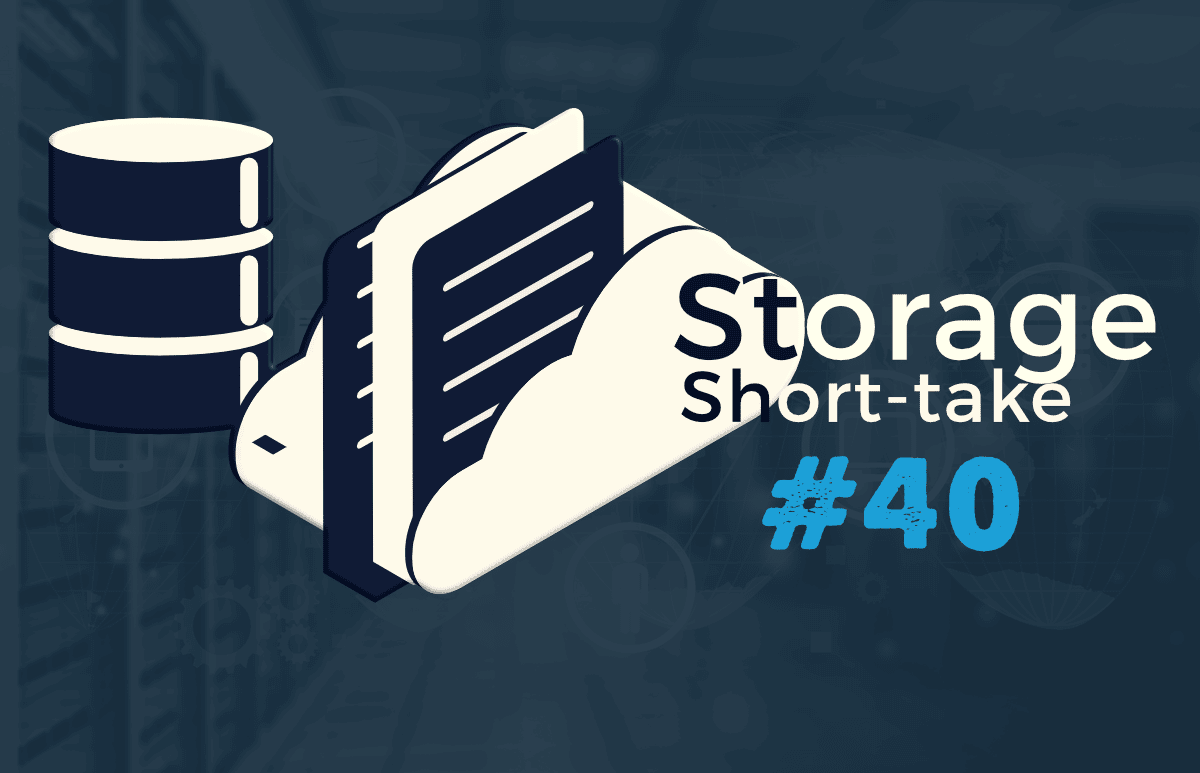 Changing The Way We Look At Storage
We start this Short Take with a discussion that occurred on Twitter about the rise and flatline of Intel's Optane storage.
It begins with a good article on Blocks and Files by Chris Mellor with respect to the ongoing losses that the product line has incurred. Then, Chris Evans (from ArchitectingIT) wrote a fantastic twitter summary:
(Please forgive the screenshots; I couldn't figure out how to embed just the reply tweets without duplicating the original)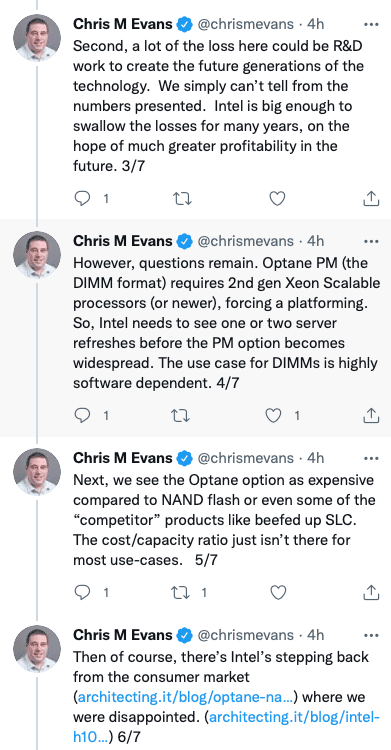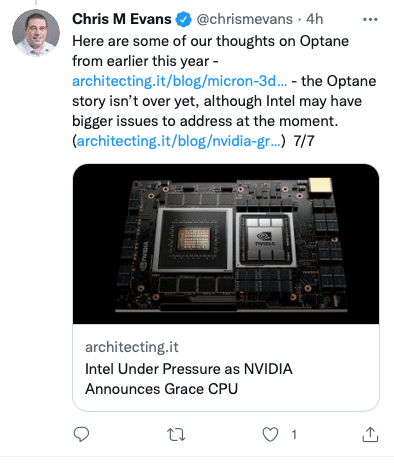 Both Chrises are spot on and provide excellent analyses. There is much, much more to the Optane story than we've seen, and the final act has yet to be written. Optane is not going away, to be sure.
Optane is also a great cautionary tale for those who aren't as familiar with Storage as, say, other technologies. Storage is an ecology, and it's not as simple as swapping out one type for another. It'd be like taking all the trees out of your back yard and swapping them with holly bushes. The effect on the surrounding ecosystem would be profound.
Whenever I spoke to people who wanted to use Optane, they were always waiting for something else. Better BIOS, more robust drivers, tighter caching and memory allocation, not to mention DMA engines that could take advantage of the increased speed.
And then there's the software. The lower latency exposed hiccups in the buffering allocation that permeates every level. A few companies were able to use it efficiently, but certainly not as a general purpose capacity play.
All the while, non-technical tectonic shifts were going on. Intel announced 3DXP years before its availability, stalling some of the market - including its own.
I still like Optane a lot. PM is going to play a huge role in both CS and SmartNICs. Advances in NVMe and SNIA are relying on that class of storage to not just exist, but play a central role. It's just a shame that it hasn't created the paradigm shift that was anticipated.
Now, onto the "short" part of the short-takes (as always, links were valid at time of publication)...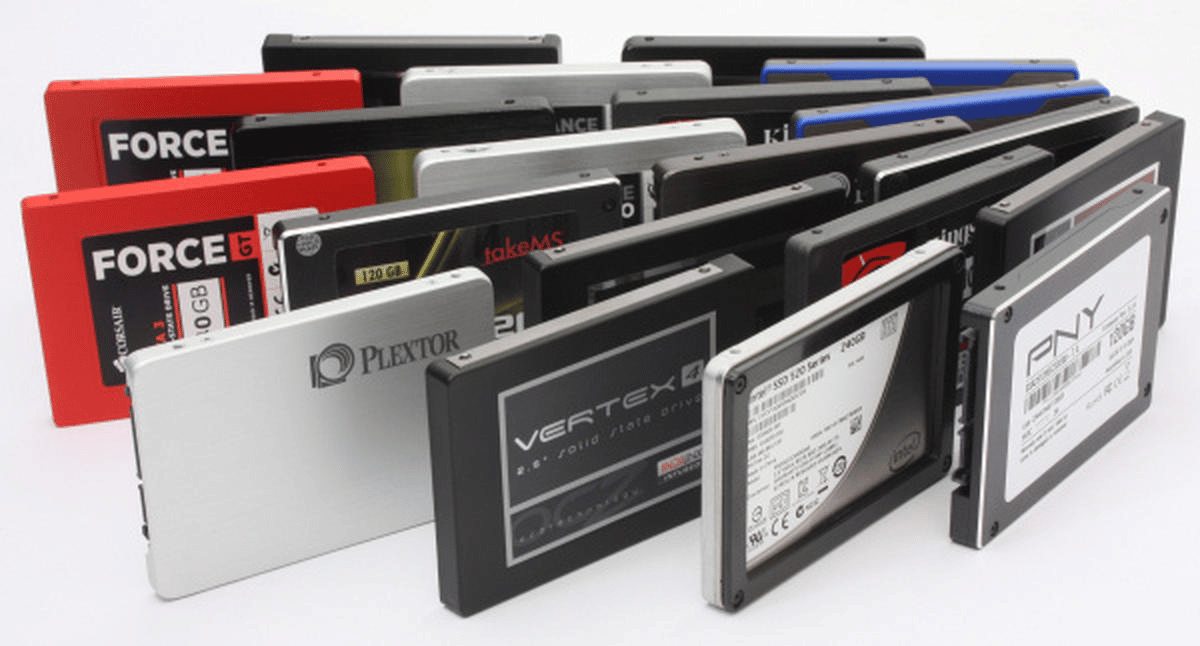 Storage Media and Technology
TechRadarPro has made their choices for home NAS devices. I can't even express how much I hate the term "personal cloud." It's like hitting an "air pocket" when flying - it simply doesn't exist, but easily confuses people who don't really understand what's going on. I also don't understand why they have chosen a 4-year-old Synology chassis, labeling it a "beginner NAS" when their product portfolio has better, and more robust offerings for beginners. All in all, I'd take these recommendations with a huge salt lick.
So, I've had a little bit of problem with the title of this Blocks & Files article on Seagate new NVMe-based HDDs. I think it has to do with the implication that the NVMe protocol gives storage faster speed (in reality, it is a highly efficient interface between hosts and storage subsystems - and that makes it faster) and that it will overwhelm the HDD capabilities. The article itself doesn't say that, but it seems to imply that's how it works. In truth, NVMe makes sense as the proper interface to drives that have "multi-actuator form... and possibly 24 or even more actuators." The speed of the drive won't bottleneck NVMe at all. 
Storage Companies in the News
Industry Associations and Standards
Webinars, Blogs, and Conferences