Hooo-boy. Lots and lots of stuff going on since the last time. Software-based iWARP, Enterprise-grade container storage, and are storage vendors over-extending themselves into ancillary markets?
As always, the opinions are mine and I represent only myself. All links are valid at the time of publication.
Storage Media
Pensando, from the foursome that brought you Cisco's Catalyst, Nexus, UCS, and MDS products, emerges from stealth with $145M in their Series C Round. Now it's time to make the talk show circuit. For one, Chris Mellor of Blocks and Files had a sit-down with them.
Freeform Dynamics (no, I've not heard of them before) has published a white paper/survey called "NVMe – The State of Play" (funded by Western Digital). While there's nothing earth-shattering in the document, a quick glance does seem to mimic the kinds of feedback that I've been getting as well.
Enterprise Storage Forum has published a Guide to Tiered Storage, a pretty decent description of what "tiered storage" actually means. As far as a primer for the discussion, it's pretty decent for beginners.
My friend W. Curtis Preston asks a really good question in Network World: If you've got object storage in the Cloud, do you need backup? You may already know the answer to this, but his explanation of why is a good refresher for anyone who may not be familiar with different storage types.
Micron has finally announced their 3D XPoint version, the X100. This article by Billy Tallis gives a really good summary of the technology, as well as the expectations of where this high-performance device fits into the ecosystem. If you're not following Billy Tallis' work, you're missing out on some good insights, by the way.
Speaking of Micron, they've released a series of new SSDs for enterprise and consumer use, including 96-layer TLC technology.
IBM is ramping up their Kubernetes game, by supporting IBM Enterprise Storage for OpenShift. To be truthful, Container storage has up until this point been something of a crapshoot, so perhaps IBM's entry and SLAs can give customers some much-needed confidence.
Should you use Cloud or Tape for archive?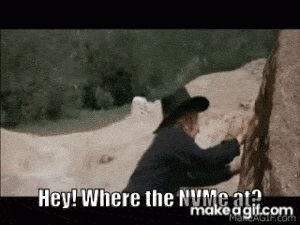 Them's Fightin' Words! Venturebeat asks where all the NVMe implementations are at. Now, perhaps it's because I've been on the Board of NVM Express for a while and have had my own "insider" point of view, but I find this completely disingenuous. The implementations for NVMe are wide and varied, and the article discusses only two out of the three major areas: Hyperscaler and Enterprise, but they conveniently omit Consumer (where NVMe has been dominating shipments for over a year). Small-Medium Business and Enterprise devices, however, spin the propeller the other way, and there are far more moving parts (power, form factors, interconnects, etc.), not to mention that a lot of those drives are attached to a network. NVMe-oF is not 8 years old, so it makes sense that the bulk of SMB implementations may not necessarily need to be compared to the starting date of the protocol working group, ne?
That may very well be moot, though. Many companies are pushing the envelope, including Mellanox – who is announcing 200Gb/S NVMe/TCP and NVMe/RoCE SmartNICs.
NetApp is embracing QLC Flash. And, evidently, Pensando.
Storage Companies in the News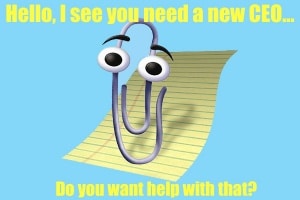 Right off the bat, Western Digital's CEO Steve Milligan is stepping down, with no immediate named successor. In a completely unrelated news item, I have not gotten any phone calls from Western Digital.
Get ready to fight over micro-pixels. Gartner's Magic Quadrant for Data Center Backup and Recovery is now available. As Chris Mellor observes Rubrik and Arcserve are already sharpening their pitchforks.
Lenovo and ATTO have joined forces to deliver 32GFC technology to their MetroCluster solution.
Getting into the "smart data" area, Data Dynamics has announced it intends to by India-based Infintus Innovations, which automates and analyzes unstructured data.
Who is Grax? Well, evidently they just received $12M Series A funding. According to the press release, Grax "captures an irrefutable and recoverable record of every single change that happens to data over time." Oh, sorry, it's GRAX, not Grax.
Micron has apparently gotten the computational storage bug, even though they decided not to use the term. They've gone ahead and acquired Fwdnxt (pronounced "forward next," natch) which is a maker of hardware and software tools for AI deep-learning applications. Historically, media/drive vendors (such as Micron, Seagate, Western Digital, etc.) have struggled to move out of the commodity realm and into the solutions realm with any success. It will be interesting to see how Micron fares in its attempt, especially given some of its recent market woes.
NetApp is introducing a new/different consumption model, called Keystone. It's easy to see why they have opted to do this, as their recent introduction of Cloud Data Services in July on Azure and GCP seems to be getting good traction. There is some question as to whether or not this subscription-based approach is moving too far away from their core competency, though. Granted, this is an attempt to leverage the experience of on-site-to-Cloud-and-back-again (sudden flashes of the Hobbit, anyone?) but the question really falls into the marriage of customers' willingness to mix-and-match their budget cycles and operational expenditures. Does NetApp have the patience to see this through if it's a slow ramp-up? Subscription models are, after all, long-term plays. Blocks and Files also has a take.
Okay, this is actually pretty cool. Swiftstack and InfiniteIO have created a joint File/Object solution that adds much-needed capability to both solutions.
Silverton Consulting has a really good summary of the HitachiNext 2019 announcements (PDF). If you're a follower of Hitachi's storage solutions, this is a really good update for you to peruse. You can compare this with StorageNewsletter's summary, for as long as they make it available.
Likewise, Silverton has accumulated a summary for the NetApp Insight 2019 announcements (PDF) as well.
Virtual Instruments has changed its name to Virtana.
Industry Associations and Standards
SNIA's Storage Developer Conference (SDC) EMEA conference is seeking presentations proposals. SDC EMEA will be held in Tel Aviv, Israel February 4-5, 2020. The deadline to submit a presentation proposal is November 8, 2019. Submit your proposal here.
Webinars and Conferences
Chelsio – probably the only company that actually really cares – is doing a webinar on software-based iWARP, which is now a component of the upstream Linux Kernel 5.3. I just can't stop hearing it pronounced "softee-warp" in my head.
Nick Adams and David Woolf recently did a webinar on NVMe 1.4: Features and Compliance, Everything You Need To Know. The link contains the audience questions and also another link to the presentation itself.
The SNIA Networking Storage Forum The SNIA Networking Storage Forum (NSF) recently hosted a live webcast, What Software Defined Storage Means for Storage Networking where our experts, Ted Vojnovich and Fred Bower explained what makes software defined storage (SDS) different from traditional storage. If you missed the live event, you can watch it on-demand on the BrightTalk platform or on the SNIAVideo YouTube channel. After you watch the replay, check-out the Q&A blog.
I've long talked about one of the reasons why NVMe/FC is useful to examine for large solutions is because of the innate nature of FC's scalability. You can join me, Dell/EMC's Mark Rogov, and Broadcom's Brandon Hoff on a discussion on Understanding Fibre Channel Scalability. It'll be happening on November 6.
Synology Security News
Please see earlier Storage Short Takes for additional Synology advisories. Some of those vulnerabilities are still active.
Synology has published a Security Best Practices checklist (PDF) to check to make sure that your Diskstations are reducing the threats online. One of those, interestingly, is that there has been some masquerading of fake Synology domains to lure unsuspecting consumers to nasty places.
Additionally, Synology has published information on how to protect yourself Ransomeware, as well. I haven't had a chance to go through the recommendations, but lately Synology has been known for telling you to do something to help protect yourself with their backup solutions, but I have to say – the documentation for their backup solutions has gotten much, much worse. When I get the chance, I intend to try out their recommendations myself and share my experiences.
Important Severity
Affected: Samba
Status: Ongoing
Solution: None yet.
Details:
These vulnerabilities allow remote attackers to bypass security constraints via a susceptible version of DiskStation Manager (DSM), Synology Router Manager (SRM), and allow remote authenticated users to conduct denial-of-service attacks via a susceptible version of Synology Directory Server.
References
Important Severity
Affected: WordPress.
Status: Ongoing
Solution: None yet.
Detail:
These vulnerabilities allow remote attackers to inject arbitrary web script or HTML, obtain sensitive information, or access intranet resources via a susceptible version of WordPress.
Links:
Bonus Round
Australia, who brought us useless encryption regulation, now has decided to consider facial-recognition technology for age verification checks for… porn sites. What could go wrong?