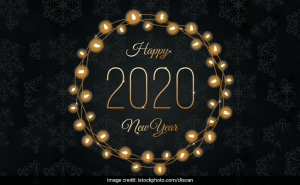 Happy New Year! In this issue: 2020 Predictions galore, Intel's embarrassing position, and more. Oh, and 5G will give you cancer, make you infertile, get your daughter pregnant and put hard-working Britons out of a job. Or not.
Storage Media and Technology
Get it while it's hot (and available). Time is ticking on StorageNewsletter's summary of 2019 Storage Market Facts and Review. (Hint: It's worth grabbing a look it before it's taken behind the paywall).
Ouch. Just… ouch. Intel is prototyping PCIe 4.0 SSDs, but needs AMD CPUs to test them.
Don't expect your NAND-based storage and memory to come any cheaper… not for the time being. Prices are expected to go up for a while. Kioxi's (ask your doctor!) fabrication plant fire certainly can't be helping the bigger picture, either. Or Samsung's fabrication facility losing power. It's a trifecta!
Is USB-C bringing in the golden age of charging accessories? (I can't believe I actually typed that sentence).
Western Digital thinks that Storage-Class Memory (SNIA prefers the term Persistent Memory) will not replace DRAM or NAND. I think they're right. The sweet spot for PM is to augment, rather than replace, those other technologies. Good to see that Western Digital, at least, has a good big picture view.
This would normally go under webinars, but as it's a relatively unknown technology, I'm putting it here. QUIC – Will It Replace TCP/IP?
While this is a sponsored series, here is a pretty decent starting point for understanding ZFS. This is as good a time as any to remind you of a good article by Steve Foskett on ZFS' use and limitations.
IT Central Station has published their choices for the top All-Flash Arrays (AFAs). It's a Pure race to the finish line.
Storage vendors may have some competition from Open Source Storage, though. Then again, this article looks suspiciously like a sponsored Druva ad (without disclosing it). But hey, I'm just guessing here.
Who's got the best portable SSDs and HDDs? Let's ask Tom's Hardware.
Did someone say Thunderbolt 4? No? Too bad. Intel's got it coming anyway.
2020 Storage Predictions
Ready for your storage predictions for 2020? Note, these are predictions, not news items!
Markets:
Here come the acquisitions:
The "Rise" of Technology:
Cloud predictions.
Security Calamities Galore!
Infrastructure
Of course, there's a great blog series by Tom Coughlin, if you can get past Forbes' horrendous popup ad system. Sorry, Tom, I just couldn't deal with it. But I put it here because I'm sure that it's good stuff.
Make sure you check out Blocks And Files' 2020 first storage roundup, too.
StorageNewsletter has posted a PDF of several predictions from storage execs in the industry.
Isn't it interesting that many of the predictions are quite bullish about technologies that they, themselves are invested in selling? Hmmm.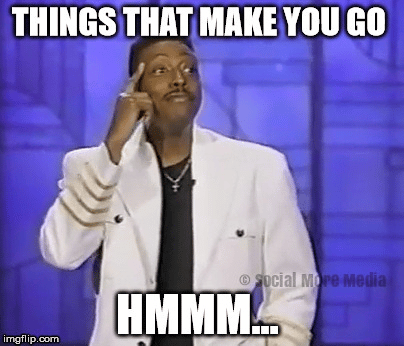 Storage Companies in the News
And with that, Xerox is no more. Does this mean that we have to say, "I Fujifilmed that document for everyone at the meeting" now? "Fujifilm PARC" just doesn't quite have the same ring to it.
CRN tries to outline the 10 hottest data storage startups of 2019. Except… very few of them got started in 2019. So, YMMV. I agree with some, but definitely not all. Or rather, I'll say that I'm bullish on some, but definitely not all. That's diplomatic, right?
Pity the folks at Symantec. First they're sold to Broadcom, now the Cyber Security Services Business is being sold to Accenture.
[Update] Speaking of M&As, I certainly didn't see this one coming.
Insight Partners have just agreed to acquire Veeam.
Industry Associations and Standards
SMI-S Version 1.8.0 Revision 4 is now a SNIA Technical Position.
SNIA now has more than 900 videos on their YouTube channel. Don't worry. I'm in no more than about 50 of them, so you should be safe.
Webinars and Conferences
SNIA is holding a wrap-up webinar on 2019, plus some info about where emerging memory is going. Perhaps Tom can cover some of the things that Forbes is covering up with their bloody advertisement extravaganza.
I was supposed to moderate this one, but my change in employment necessitated a change. I will be watching, however, the How Does SPDK Fit into the NVMe-oF Landscape webinar.
SNIA's free Persistent Memory Summit is happening in a couple of weeks. If you've got the time and are in the area, it's definitely worth taking the opportunity. January 23 (one day only). Andy Bechtolsheim will be the Keynote speaker. I'm sad I'm going to miss this one. 🙁
For those of you in Europe, there is still time to get a discount to the SNIA SDC EMEA conference. The discount expires January 17. I mean, c'mon, though. Really? With conferences normally running close to $2000 in registration, this one is only $100 before the discount. Sheesh.
What is Object Storage? SNIA NSF wants to let you in on the Whats, Hows, and Whys in this webinar on February 19.
Synology News
Synology has updated it's virtualization offerings.
Please see earlier Storage Short Takes for additional Synology advisories. Some of those vulnerabilities are still active.
Bonus Round
Do you need a laptop case? I mean, a really serious laptop case? Like, a $300 laptop case? Well, now your prayers have been answered. Valéo has your back. (Note: In all seriousness, this is a startup founded by someone I used to work with that I really liked, and I'm just trying to help him however I can.)