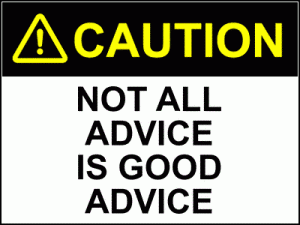 Bad NAS advice, bad NVMe advice, bad data recovery advice, some good NVMe advice, and a whole bunch of technology updates.
Storage Media and Technology
Rachael Sharpe of MSN lays out her best NAS "drives" of 2020. Except… there are no drives on the list. Not only that, but she includes NAS devices from 2018 or older on her list. Worse, I've worked with some of these devices before – her inclusion of the DS218j and the Drobo 5N2 (at the top of the list, no less!) just indicate to me that this is one list you should avoid like the plague.
Tom Coughlin, whose writings I have promoted here in the Short Takes in the past, has written a marketing piece on behalf of Quantum entitled "NVMe: Driving Changes in the M&E Industry." promoting it as a "White Paper." Here's the thing. I know Tom pretty well, though our work together with SNIA, and normally when he writes pieces there are really good reasons to read what he writes. He knows his stuff. This time, however, I need to call him to task for not identifying this as a pay-for-play promotional piece for Quantum.
SK Hynix, probably one of the largest storage and memory companies you may have never heard of, just announced at CES that they're entering into the consumer NVMe market.
UK researchers are hard at work on something called "Universal Memory," which is "a memory where the data is very robustly stored, but can also easily be changed; something that was widely considered to be unachievable – until now."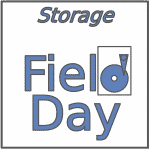 In case you missed it, don't forget that the Storage Field Day 19 companies presented in January (Dell/EMC, Infrascale, Komprise, Minio, NetApp, Tiger Technology, WekaIO and Western Digital).
Have you heard of LINBIT? If not, you really should. They've got some great data replication software and software-defined storage offerings, and evidently they just blitzed through nearly 15M remote read IOPS with their system.
Tom's Hardware has a list of the best SSDs (so far) for 2020.
One of the things I've been talking about for a while is how Computational Storage is kind of going to be a big deal. In the (hopefully) near future, I'll have some ability to write more about it, but for now ITProToday has a good article on "Why Computational Storage May Be the Next Big Thing."
So, what's going to happen to iSCSI? Is it doomed by NVMe-oF?
George Crump writes about "The Requirements of AI at Scale", where he believes that NVMe and NVMe-oF technology is tailor-made for AI/ML.
Hubbert Smith talks about "Five NVMe Storage Improvements and Why They Matter" at eWeek.
Want a new Bootable NVMe RAID system for your 2019 Mac Pro "Cheese Grater"? Here you go.
Should you try recovering data from your HDD on your own? Vents magazine (?) says that you shouldn't. Then again, their first reason is that "Hard drives are anything but hard." Cue Inigo Montoya.
Western Digital and Kioxia (ask your doctor!) reach 3-digit 3D NAND layer count.
Storage Companies in the News
IBM offers their 2020 Storage Predictions.
IT Central Station has their list of Best HCI solutions for 2020.
Gartner has released their Magic Quadrant Winners for storage, Customers' Choice division, for January 2020.
Iguazio raised $24M in a Series C round. Iguazio is a pretty interesting company with some really good technology. Effectively, they've managed to find a niche for themselves for being a Rosetta Stone storage interface for Data Lakes, particularly useful for ingesting, collecting, and preparing AI workload data – and accelerating/automating the process.
StorageNewsletter has ranked the Top Storage Companies in 2019. Micron and Dell top the list, but there have been some shakeups in the top ranks overall.
Industry Associations and Standards
The Storage Management Initiative (SMI) won the SNIA Group of the Year award for 2019.
Webinars, Conferences, and Podcasts
SNIA is holding a webinar on Cloud Standards: What They Are, Why You Should Care. Thursday, February 13, 2020 – 10:00 am PT. Also, here are a couple more:
StorageUnpacked has a new podcast on "Discussing New NVMe Form Factors."
SNIA's featured SDC podcast from last September is an extremely useful one by Christoph Hellwig on "Linux NVMe and Block Layer Status."
You want to have an in-depth brain-hurt become-an-expert training class on NVMe? You really have a hard time doing better than Teledyne-LeCroy's Austin Labs. They're putting on a seminar on In-Depth NVMe Protocol Architecture and Functionality. It's a 4-day training session in Austin, Texas, during one of the best times of year (February 17-20). You will understand NVMe (probably better than I do, in fact) by the time you're done.
NVM Express just did a webinar on the NVMe-oF 1.1 Specification: Key Features and Use Cases. If you want to get up to speed on the high-level elements, this is a pretty good way to do it.
The FCIA has a Live Webcast, Feb. 12thw/ Barry Maskas, Nishant Lodha and Mark Jones: Fibre Channel SAN Workloads
All the presentations from last week's SNIA Persistent Memory Summit are now available on SNIAVideo –  SNIA's YouTube channel https://www.youtube.com/playlist?list=PLH_ag5Km-YUYwY16CIFLLiWQCj_YnX8NK
Bonus Round
Chris Mellor has his own Short Take available.
Ha! My buddy Gabe Chapman got a short profile blurb on StorageNewsletter! (*sniff* I didn't get one!)
Special Thanks: Diane Marsili helped with some of the entries in this edition of the Storage Short Take.