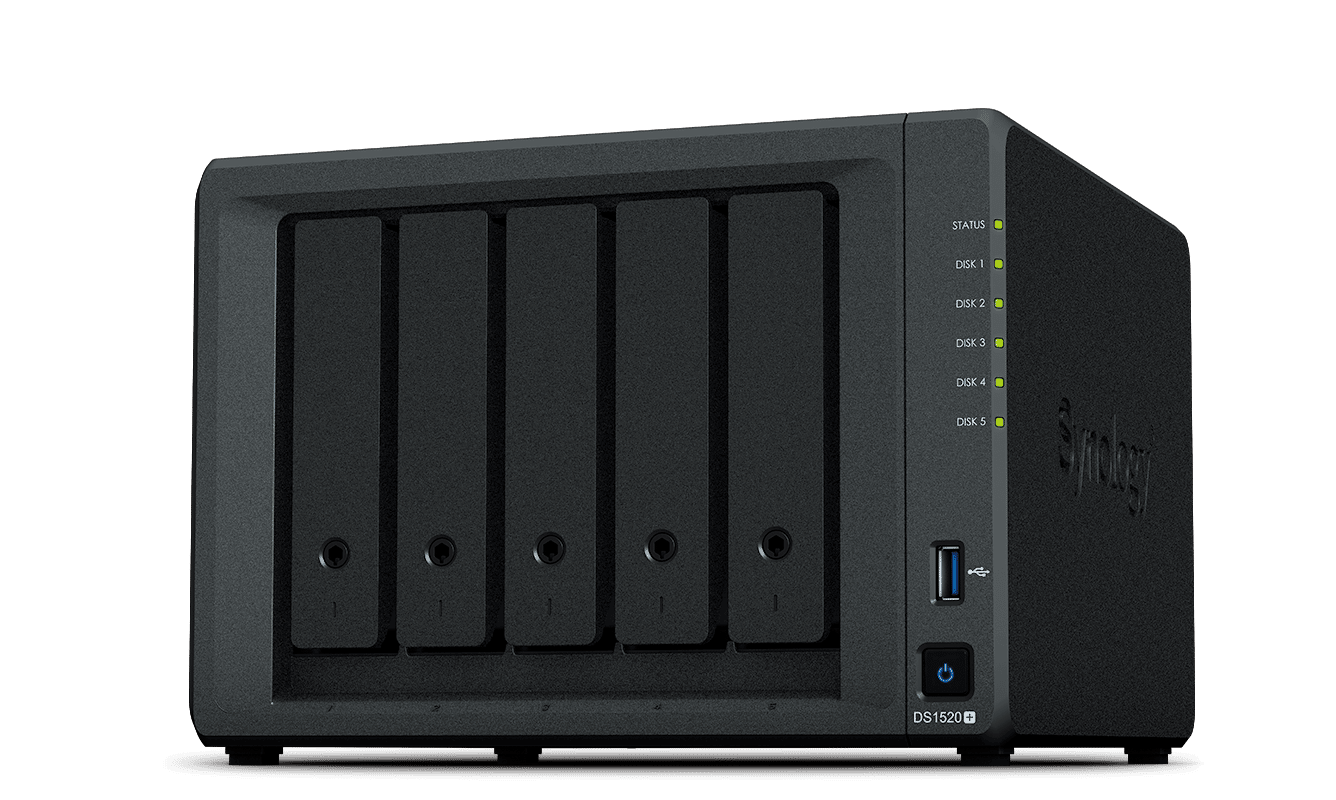 Today Synology announced the new DS1520+, which is a "direct successor to the DS1019+, and is the largest family member of the 20-series Plus lineup."
Designed for SOHO, key features are dual M.2 2280 slots for NVMe SSD cache, four (4) 1GbE ports, and expanded storage capacity with the (additional purchase of) Synology DX517.
Below is the official press release, and then my comments underneath.
Synology Press Release
Power in A Smaller Package – Synology Introduces the DS1520+
Bellevue, WA – August 20, 2020 – Synology Inc. today announced the availability of the 5-bay DS1520+ storage system, built to excel in home and small office environments. Ideal for data backup and organizing multimedia libraries, DS1520+ is a versatile and scalable option to create your own private cloud.
Turbocharged experience
Featuring the Intel Celeron Processor J4125, DS1520+ provides a performance boost that sees a 126% increase in website responsiveness and a 19.8% increase in compute-tasks. The DS1520+ provides dual M.2 2280 NVMe SSD cache slots, along with four 1GbE network ports. 
Storage that grows with your data
DS1520+ comes equipped with five bays that support HDDs and SSDs of up to 16TB. If the need for storage grows, users can expand their DS1520+ using Synology expansion units (purchased separately), giving users a maximum raw capacity of 240TB.
Build your own private cloud for home or office
With so many businesses and their employees working from home, users still need to access data without boundaries. With unpredictable internet connections at employee's homes, collaborating and sharing large files can be cumbersome. With Synology's cross-office file syncing and sharing solution, users can seamlessly synchronize data across individual sites, making large and frequently accessed files available on local networks, while sharing permissions ensure that only the files that need to be shared are.
Availability
DS1520+ is available today, joining the rest of our 20-series lineup, and can be purchased from Synology resellers and partners worldwide at an MSRP of $699.99.
J's Take
NVMe Cache ability is, at this point, "table stakes". Even so, it's still really nice to see that Synology is continuing to embrace the technology (they were a bit slow on the uptake, IMO).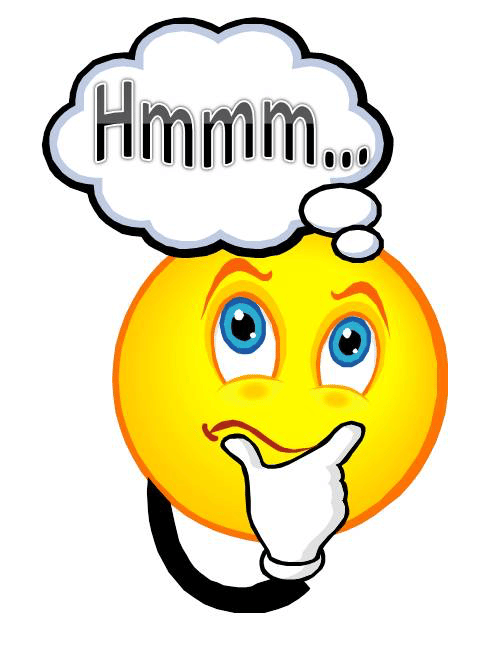 The main issue that I have – and have always had – with Synology is that the real-world numbers never match up with their hero numbers. Synology states that you can get up to 451MB/s for both sequential reads and sequential write, but you have to enable Link Aggregation in order to accomplish this, with a testing suite and configuration that isn't publicly available. This is roughly double what the DS1019+ can accomplish, according to that device's data sheet, but very difficult to verify and/or validate.
Moreover, Link Aggregation (LAG) on Synology is something of a black art. I've attempted to connected LAG with both Cisco Catalyst 2960 and Meraki MS220-24, and connectivity has never worked properly. Moreover, unless Synology has improved their LAG (I haven't even tried in about 2 years), Synology doesn't use WRR or load balancing on aggregated links, so for most users LAG is completely irrelevant on these machines.
That leaves the software capabilities, which are indeed considerable. Synology's strength has always been its DSM operating packages, and that is still true here. There's nothing, apparently, that the DS1520+ can do with DSM that any of the other products in their portfolio can't do.
Essentially, that only permits us to focus on the hardware improvements for now, which aren't necessarily impressive. The DS1520+ still has only 8GB DDR4 non-ECC memory (up from the DS1019+ 8GB DDR3L non-ECC memory), and uses the Intel Celeron (J4125 4-core 2.0GHz) processor. So, the faster memory channel undoubtedly helps with performance on the newer machine.
Unlike the DS1019+, however, the DS1520+ does not have a hardware transcoding engine, where as its predecessor had 2 channels of H.264/H.265 4k video real-time transcoding in hardware. So, while they don't promote this in their literature, if you were to wish for hardware transcoding capabilities (for, say, a media library), there are other Synology products to choose from to accomplish that goal.
Bottom Line
All in all, the DS1520+ appears to be an incremental improvement over the DS1019+, with a faster processor and better DRAM, but without the hardware transcoding capabilities. Instead of being a multimedia station, like its predecessor, this device appears to be geared towards more office-related file serving or video surveillance data management. At a $699 MSRP (without disks) – $649 currently on Amazon, it's a decent price for an apparently solid machine that is otherwise unremarkable.