Western Digital's very, very bad week, Synology releases a major update to its NAS software, NVMe-oF begins to show some moves, and a really fun bonus round (hint: blast from the past!).
As usual, all links were live at the time of publication.
Storage Media and Technology
A good primer on NVMe/TCP.
StorageNewsletter has summarized ESG's Report on Cloud-Based Data Protection (accessing the actual report is behind a paywall). It's an interesting read, because it goes to the mindset of backup – and how it's "someone else's problem." That is to say, many administrators think that because they back up their data to cloud providers, that keeping that data safe is somehow someone else's responsibility. ESG thinks this mindset is a major mistake, and I agree with ESG.
StorageNewsletter has reprinted a press release on the improvement of NAND revenue over 2020's numbers.
Magneto-Resistive RAM market expected to reach $1.6B by 2026, according to analyst firm Global Industry Analysts (GIA). StorageNewsletter has a summary of the report.
Researches at MIT are working on storing data as DNA. If you're geeky like that, it's a fascinating read.
Storage Companies in the News
And the hits keep coming for Western Digital. You should remove any "My Book Live" devices from internet access immediately.
More on how the WD cloud-enabled drives were hacked. There is a reason why I don't allow or enable any IOT devices in my house.
As a response, WD has released a security advisory. It's highly advisable that you read this if you have one of their products.
Parlez-vous le storage? NetApp picks up French startup Data Mechanics (managed platform provider).
Quantum Computing has released v6 of ActiveScale object storage.
HPE has released its NVMe/FC storage array, the "Alletra."
Micron is going to sell it's fabrication factory in Utah to Texas Instruments for $1.5B. As always, Anandtech's take on it is worth a read, too.
Fungible claims that it has set the new benchmark for the world's fastest storage performance. (h/t Gabriel Chapman)
Pavilion Data, which was one of the first NVMe-based storage appliances on the market, has changed CEOs. Dario Zamarian replaces Gurpreet Singh who I'd worked with for a long time while I was at Cisco. Sadly I never got the chance to convince Cisco to get more involved with Pavilion, as it really is a fantastic storage solution. The company is still growing, though, and it's got phenomenal roadmap, so I genuinely hope that this is a good thing (it's been a while since I've chatted with them).
On to the M&A: HPE is going to buy disaster recovery startup Zerto for $374M in cash. It appears HPE wants to use Zerto for their Greenlake cloud data services, which makes sense.
Industry Associations and Standards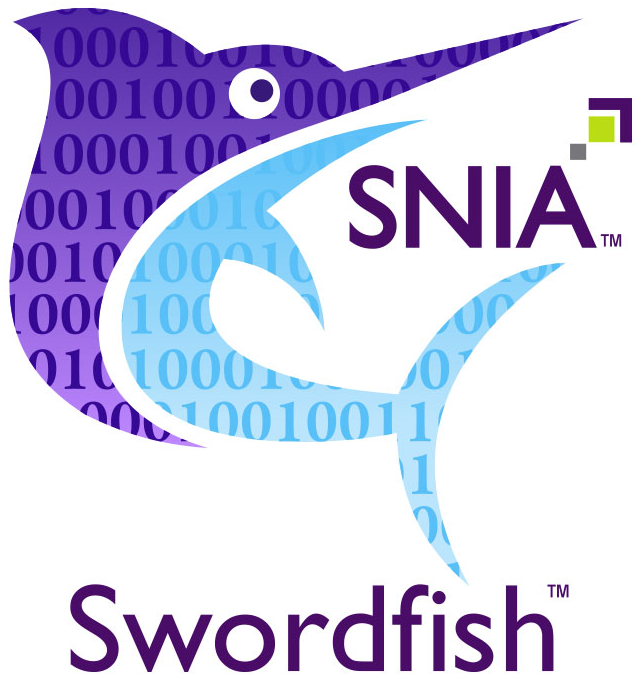 SNIA has just approved two new standards, which are now published:
Native NVMe-oF™ Drive Specification v1.1
Swordfish Scalable Storage Management API v1.2.2a is now an official standard.
Webinars, Podcasts and Conferences
Storage Unpacked has an interview with Amber Huffman, Chair of the NVM Express Promoter's Board, about NVMe 2.0. [Shameless plug: if you look at the bottom of that page you'll see a couple of interviews with me in the "related podcasts" section!]
VMworld 2021 registration is open, with prices ranging from free to $300.  Covid has really reduced the cost of attending these conferences, but I'm not really sure how long that will last. I also noticed that "VMWorld" is now "VMworld."
SODACON Global 2021 is July 13-14. SNIA will be sponsoring the Open Standards for Data and Storage on July 13. From the description: "The two-day conference is an opportunity to learn from SODA community members and industry experts as they share the latest on cloud native data management, AI & machine learning, multi-cloud, data life cycle management, data optimization, edge data and more." If you belong to a company that is a SNIA member, registration is complimentary. Reach out to your company's rep for the registration code.
Bonus Round
For fun. The January, 1984 issue of Byte magazine. (PDF) (h/t Chris Lionetti) I don't think there will ever be another Byte magazine, which is a shame. I love how geeky it is. I'm absolutely fascinated by the ads for the hardware. The articles about what word processors could become is fascinating to read 37 years later. And the prices! Just for fun, punch in the prices of these advertised systems into an Inflation Calculator to see just how much people were spending on this level of quality and performance.
Make sure to check out Blocks & Files' own version of a storage short take.
So, I've finally bit the bullet and decided to turn to PC for games. I've long been a console gamer, but I've been growing more and more dissatisfied with both Sony and Microsoft and their behavior towards their gamers (worth a blog post on its own, perhaps). In some ways, I should have bit the bullet last year because the GPU graphics card prices weren't 2x-3x their MSRP, but I'm concerned that supply issues are going to make these prices go up, even with the China ban on cryptomining. So, I took Chris Lionetti's advice on how to approach this, and I'll probably be writing a bit more about what I'm doing once the equipment arrives. We'll see how my experiment goes!