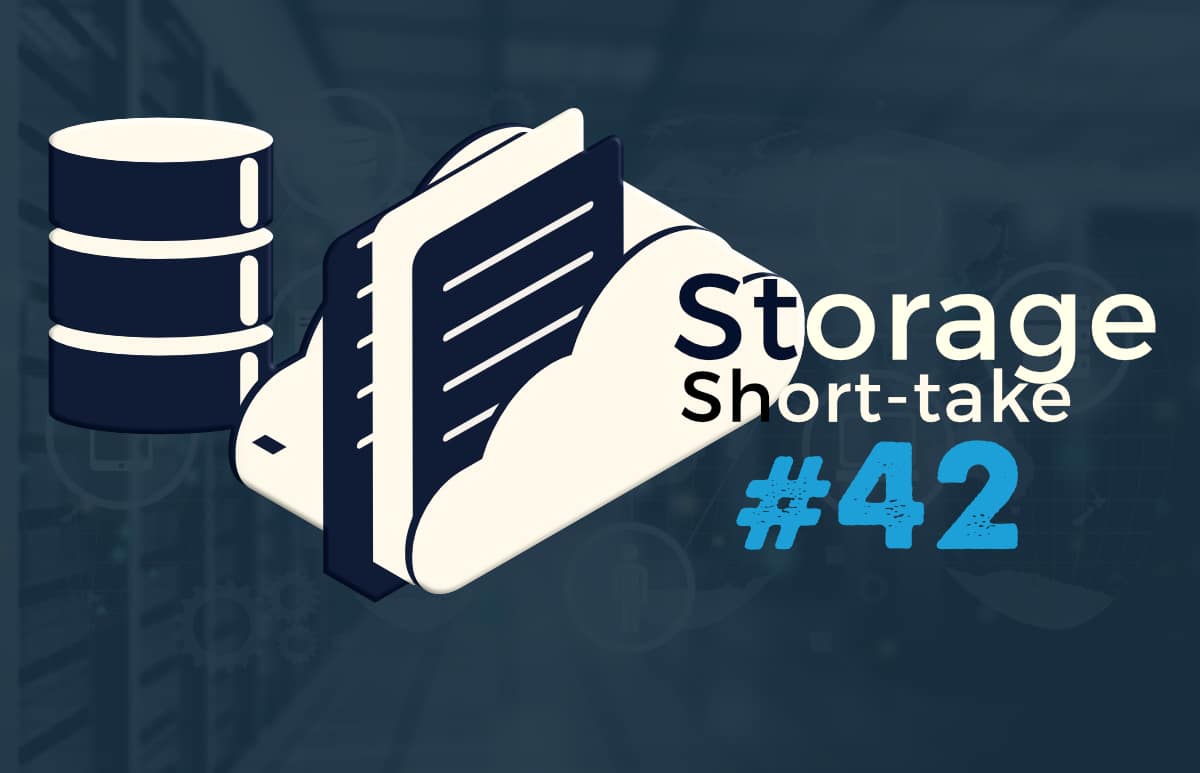 Back With Another Short Take
After a much needed rest, we're back with another Storage Short Take.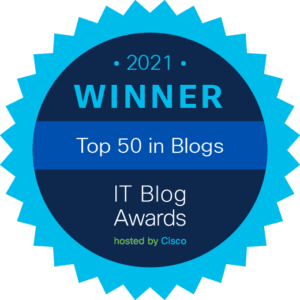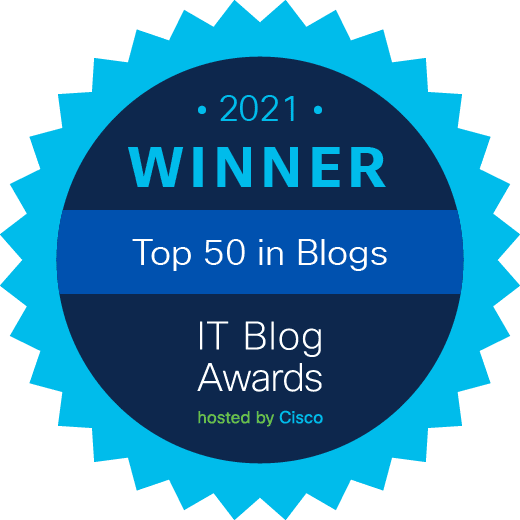 But, first things first. In case you missed it, I'm very pleased to have been selected as a "Top 50 Tech Blog" winner by the voters of the 2021 Poll run by Cisco. Storage blogs don't often get much of a mention, so I'm very honored and pleased!
I'm going to do my best to keep updating with more technical content (I feel like I've been a bit overwhelmed with the day job), Fortunately, there are a lot of things happening in the world of storage - not the least of which involves major work being done in SNIA and NVM Express, in addition to the normal corporate news cycle...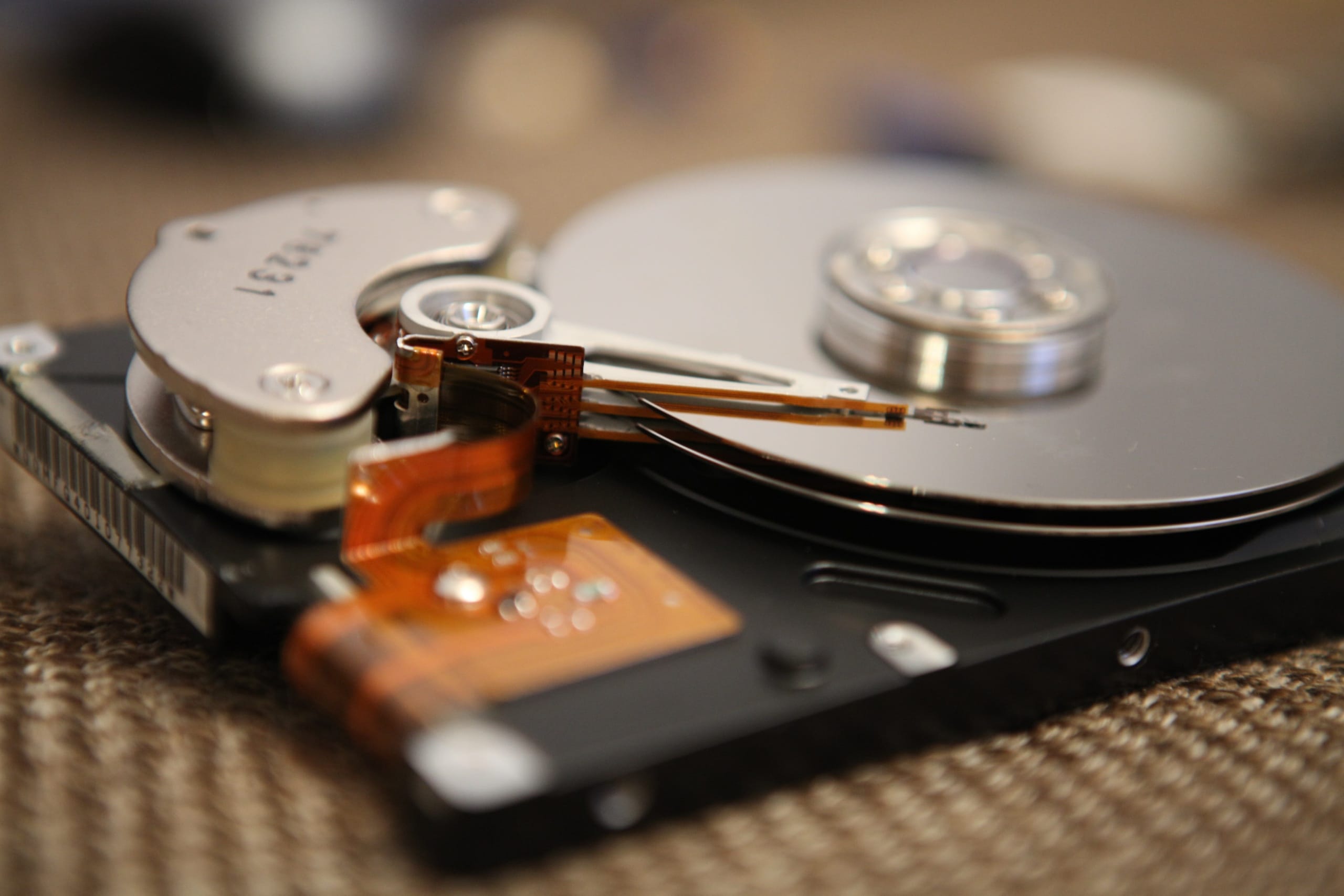 Photo by Art Wall - Kittenprint
Storage Media and Technology
Have you ever heard of thermal throttling? Most people haven't. But it's a method of ensuring that your SSDs don't overheat, and it can significantly affect your SSD performance. Here's an article from February, 2021 that specifically discusses this on the Mac platform that's still very much valid.
Dell has a blog about the coming wave of computational storage. One of the key things that CS is going to play a very strong role in the upcoming focus on "acceleration."
Backblaze keeps an ongoing tally of the most reliable drives and recently came out with their Q1 2022 HDD failure rates. They've released their report (complete with Star Wars references) and I must confess that I was a bit shocked to find Seagate coming out with some very strong contenders (I've not had much personal success with Seagate drives, I'm afraid).
Micron has a roadmap to 500+-layer 3D NAND. If the manufacturing complications can be overcome, this has some pretty profound implications for capacity and performance.
SpectraLogic published it's Storage Outlook Report for 2022. For some reason, I couldn't download it (perhaps you can have better luck), but StorageNewsletter put together a time-limited summary. Get it while it's hot!
Western Digital has upped the ante for the largest hard drives in the world (so far) in terms of capacity. Up to 26TB in HDDs, and 15TB in server SSDs. All I can think about is how long it will take to resilver a RAID set with those puppies...
Well, it's pretty much axiomatic that data storage needs are going to increase at an alarming rate. We can expect new and creative ways of storing data, including - but not limited to - liquid storage memories.
Storage Companies in the News
StorageNewsletter reports that Micron hit the 50k Patent milestone. Last year alone, "1,500 team members contributed to 2,600 patent grants." That is an astounding ratio.
Liqid, Intel, and IntelliProp announced a "composable memory" solution using CXL. (StorageNewsletter reprinted the story with some graphics; but it has a time limit.) This is one of the first examples of a disaggregated (also called "composable" infrastructure where the various components are linked via a common CXL backbone. For storage people, it is a good time to start learning about how CXL works (if you aren't familiar with Type 1, Type 2, and Type 3 devices work, that's a good place to get started). This will be more common within the next year or so.
Western Digital and Kioxia have jointly invested in a Flash memory manufacturing plant. Coming off the heels of the major contamination in the Kioxia/Toshiba plant, means that the companies are not waiting for someone else to tackle the materials shortage problem.
Industry Associations and Standards
Webinars, Blogs, Podcasts, and Conferences
ArchitectingIT has a podcast on AWS' increased Cloud File System offerings. This includes support for NetApp and OpenZFS, SMB and the implications for Outpost.
Speaking of which, Santhosh Nimmala has written a blog on how to migrate existing files to Fix for Windows File Server using AWS DataSync (whew! What a title!). It's a pretty good how-to description that also gives a "feet on the street" understanding about how to operate in such an environment.
Summit:  SNIA Persistent Memory + Computational Storage Summit – May 24-25, 2022 – Virtual. Complimentary registration for sessions on computational memory, Compute Express Link™ (CXL™), NVM Express®, SNIA Smart Data Accelerator Interface (SDXI), and Universal Chiplet Interconnect Express (UCIe).
Conference. SNIA's SDC EMEA – June 14 - Virtual. Sessions on computational storage, container storage & data protection, disk drive failure, hybrid cloud, SPDK, NVMe-oF and more.
Plugfest. SMB3 Interoperability Lab at SDC EMEA – June 14-16, 2022
Conference Call for Papers (CFP). SDC 2022 Call for Presentations – Closes June 17th. SNIA Storage Developer Conference (SDC) will be in Fremont, CA September 12-15, 2022. The Call for Presentations is currently open. Gain exposure to the work you are doing and share your knowledge and experience by submitting a proposal for consideration today. Submission process closes on June 17th.
SNIA NSF Webcast: xPU Accelerator Offload Functions June 29, 2022. This second webcast in this xPU webcast series will cover a deeper dive into the accelerator offload functions of the xPU. We'll discuss what problems the xPUs are coming to solve, where in the system they live, and the functions they implement, focusing on network, security, compute and storage offloads.