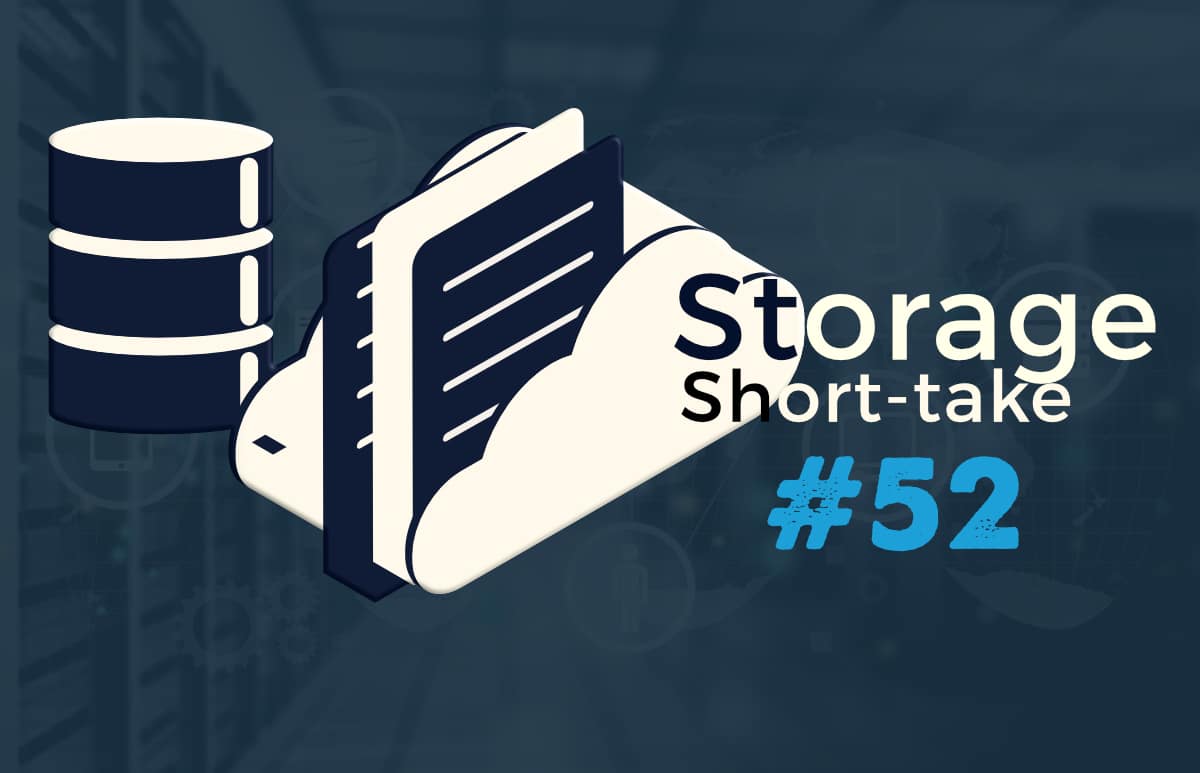 A More Reasonable Length
No lengthy intro today. Short and sweet.
As always, links were live at time of publication.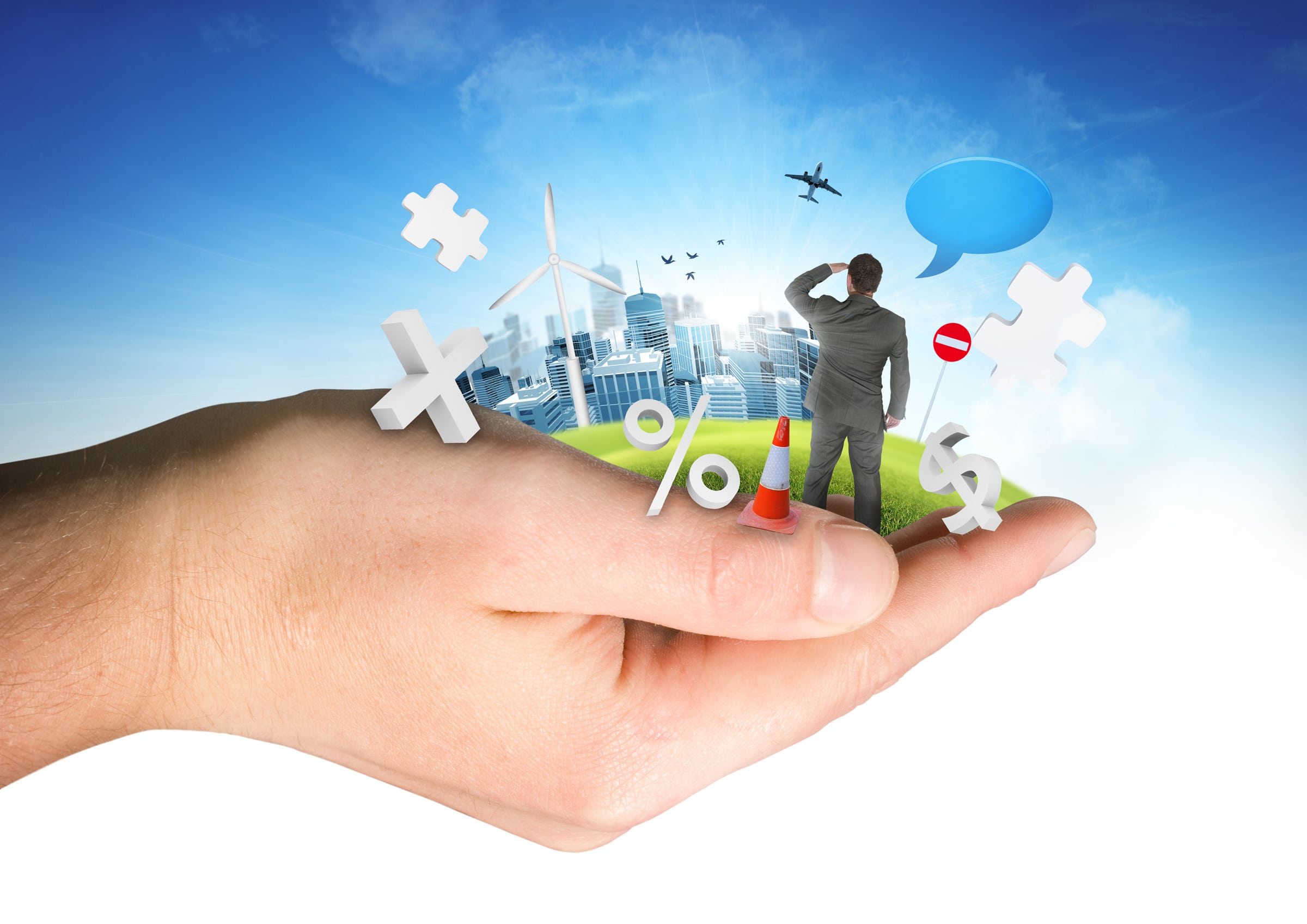 Storage Media and Technology
Top of the list this time around is my good friend, Erik Smith's new project - SANdbox. SANdbox is an open-source SAN solution that allows you to run NVMe/TCP-based SANs in a software-defined fashion. It has many of the technologies that have made Fibre Channel a reliable storage protocol for years (centralized discovery, zoning, SAN A/B separation, etc.) and is even configurable in AWS. On another note, it's good to see Erik writing on his blog again. After too long of a hiatus, his storage insight is nonpareil.
I meant to put this in the last SST, but did you know that you can still buy floppy drives? Well, you can... for now.
This one is tough, because this webinar on GPU/storage operations is  an advertisement for Supermicro's and Nvidia's GPU-related storage solution (which I would not normally include in the Short Take). However, it's moderated by Tim Prickett Morgan, who is arguably the best technical journalist in the industry. Plus, I know Rob Davis quite well and know that he  knows his stuff (even if he and I often disagree about what that 'stuff' means. 🙂 )
Kioxia has announced 2TB (prototype) MicroSDXC cards. Now I have to see if my Fujifilm cameras can access 2TB volumes...
Ars Technica has a good plain English article on the practice of shredding old hard drives (see next section on the penalties involved).
DNA Storage has hit the mainstream (media).
Research article: "Adaptive coding for DNA storage with high storage density and low coverage." This is actually kind of interesting. It posits that using different coding schemes can be used for different locations to get the best optimization out of the system.
Trendforce has an article that talks about some of the current state of CXL solutions available, and who is doing what.
Research on the Preservation and Encryption in DNA Digital Data Storage.
If you've never heard Howard Marks explain how technology works or is made, this is a fantastic opportunity. Here he sits down with Keith Townsend for a clip on how 3D NAND manufacturing works in Plain English.
Storage Companies in the News
Micron has announced a "historic investment" of up to $100B to build a fabrication plant in Clay, New York.
When IBM picked up Red Hat, there were a lot of questions about what was going to happen with storage. Now, though, it looks like IBM has made the decision to absorb the Red Hat storage portfolio more completely.
AWS has developed a Lustre-based caching filesystem (Amazon File Cache) for better performance for file access. It does require a Lustre client to be downloaded.
Remember last time when I talked about sanitization and how important it is? Yeah, well, Morgan Stanley was just fined $35 million after they sold hard drives with customer data still on it.
What makes economic indicators about servers and storage so useful and important?
Chris Mellor has more information on Seagate's Lab-on-a-Chip using DNA storage technology. Chris does a very good job making some of this highly technical stuff approachable.
Samsung had a Tech Day where they announced that they announced opening a "Samsung Memory Research Center (SMRC)," which is where "customers and partners can test and verify Samsung memory and software solutions in various server environments." It'll be opened in Korea, but with plans to open hubs in the U.S. and elsewhere.
Chris Evans asks, "Do we need yet another RAID card?" After all, GRAID won best-in-show at the Flash Memory Summit in 2022. This is interesting, because there are some pretty significant questions about the card's ability to verify data (some reviewers have tested the card and said that it "doesn't verify crap." Chris Mellor of Blocks and Files takes a look as well.
This is sad. I've always been a fan of Pavilion, and it's a shame that they couldn't strike the chord that they deserved.
I don't talk about IBM much, but that's not by design. Here, though, Forbes did an article on their FlashCore modules which is something Andy Walls (Fellow and CTO for FlashSystem) considers a computational device. For me, the most important line in the story is this: IBM is "using storage as a strategic lever for solving more critical... problems." In other words, storage is a key pivot-point around which innovation can happen. 
Industry Associations and Standards
Webinars, Blogs, Podcasts, and Conferences
I was interviewed by Digitalisation World on some of the updates in SNIA.
NVM Express has published the presentations and slides from FMS 2022.
Back in 2019, Unpacked Network had a podcast on storage hardware, which touched on many of the announcements at Flash memory Summit of that year. This includes a lot of predictions about "future storage" technology and startups. Worth seeing how these crystal ball conversations stand the test of time.
The next SNIA webinar on xPUs and Computational Storage is out. This one is on Programming Frameworks.
Tech Field Day will be focusing on CXL for their next iteration - Tech Field Day 26. The show starts at 8a (PT) on October 19, and goes through the 21st.