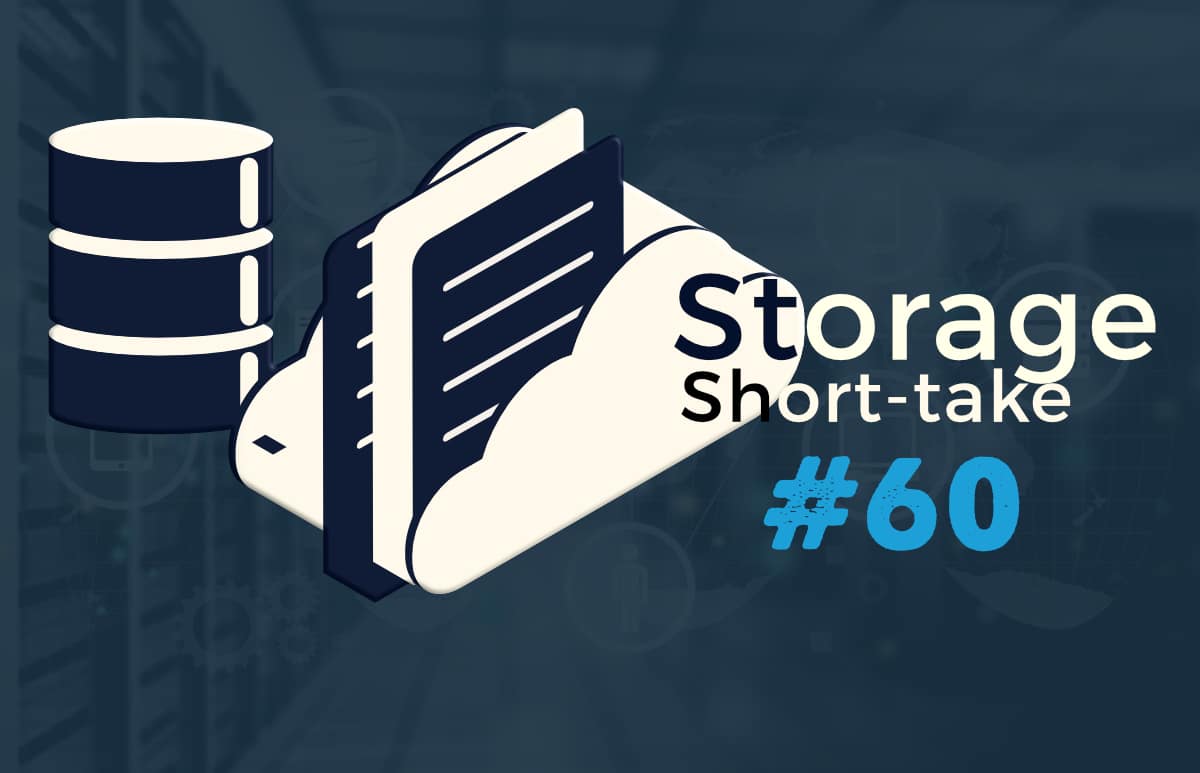 A Storage Shorter-Than-Usual Take
It's been a crazy couple of weeks, so this one is a bit shorter that it might otherwise be. Nevertheless, there's a lot of movement in the storage industry with a lot of company news.
As always, links were live at time of publication.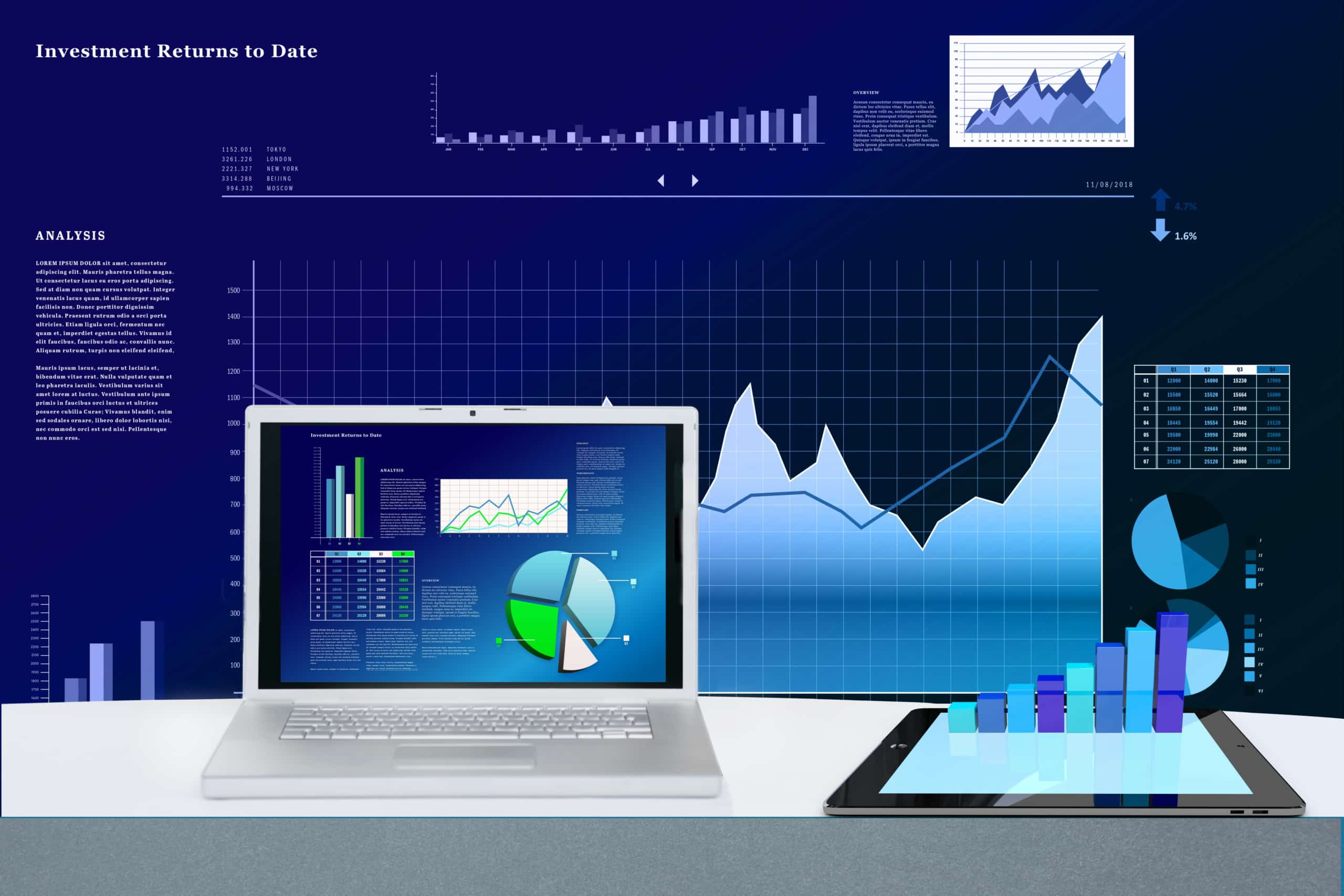 Storage Media and Technology
Pure claims that they will have 300TB flash drives by 2026. I think it's probably worth noting for those who may not already know, that we're not talking about SSDs that you can put into your home computer, but rather modules that are used by the Pure FlashBlade chassis. You're not going to find these things on Amazon next to Samsung EVO M.2 drives.
IEEE has published an article on some of the approaches to "MRAM-Centric Computing: From Near-Memory to In-Memory" (subscription required).
ComputerWeekly wrote an article on the storage needs for unstructured data. I think the interesting thing about this article is that it's written as if this is a sudden revelation, but it's best seen as a good primer for those who may be new to the storage world. From that perspective, it's a very good starting point for novices who way not be aware that not all data is created equal.
Are ransomware guarantees legit?
Storage Companies in the News
Synology has revealed that there is a critical vulnerability in ClamAV, which affects Synology Antivirus Essential, Synology Mail Server, and Synology MailPlus Server. While some of the versions of DSM have ongoing fixes, for most of them an upgrade is required.
Backup Review has released their list of the "Top 100 Cloud Backup Companies for March 2023." It still amazes me that there are a top "100 Cloud Backup Companies."
"Would WDC Really Merge with Kioxia?" Jim Handy has thoughts. He raises some very good perspectives on the pros/cons of such an event. It's well worth the read if you're into storage merger soap operas.
Timothy Prickett Morgan is extremely bullish on Pure Storage's latest market position to get rid of HDDs in the Data Center once and for all. To be honest, if this was anyone else other than TPM, I would have thought this was a promotional article, he's so effusive. He makes some good points, but I wonder if he's taking into consideration the capacity deltas between SSDs and HDDs in the respective roadmaps as part of his cost calculations.
iXsystems has released a family of dedicated storage-server OSes, as well as a new edition of TrueNAS Scale (cluster-enabled OS) based upon Debian. I just received my own TrueNAS device (courtesy of iXsystems, thank you!) so I'm looking forward to unboxing and getting ready to install it this weekend so I can see it for myself.
IBM has decided to drop the "Spectrum" brand from its portfolio in an attempt to realign with trends in the market. This re-organization of the portfolio happens in conjunction with a partnership with Cohesity to create a new product called "Storage Defender", which is "designed to use AI and event monitoring across multiple storage platforms... to help protect organizations' data layers from risks like ransomeware, human error, and sabotage." I wonder if that includes protection from the choice to use Ceph in the first place...
And in the "it's a shame" category, NetApp has stopped development of its SolidFire array product line (story is about halfway down).
Industry Associations and Standards
NVM Express has started a series of short videos to explain various functions and elements of the protocol. This time, they've gotten Sagi Grimberg to talk about NVMe/TCP (he was the lead author, so he definitely is the right person to talk about it).
The Standards Council of Canada has approved a new standard that "prevents any data copies being made with new applications." If this sounds bloody nuts, it's because it is. As Nathan Moffitt pointed out on LinkedIn, the implications for this are far-reaching and have significant burdens associated with them. Sure enough, the PR garbage proponents are using to spin this as a good thing is as vacuous and misleading as any you will ever find in any regulation. It's a classic case of government regulation getting involved in areas they know nothing about.
Webinars, Blogs, and Conferences
Chin-Fah Heoh goes into a pretty deep explanation of Project COSI - the Container Object Storage Interface. There already is a CSI - a Container Storage Interface - but Project COSI addresses the need for a consistent way of accessing object storage services. It really is a good breakdown of the project, but I would have liked to have seen more about what it's limitations and tradeoffs might be.
The Storage GreyBeards talk Chia crypto with Jonmichael Hands, VP of Storage at the Chia Project. Jonmichael is an awesome guy and knows his stuff. Even if you're not really into Chia or crypto, you'll learn a lot by listening to him. Just sayin'.
The Flash Memory Summit has extended its Call for Papers to March 17.
SNIA's Compute + Memory + Storage Summit's deadline is today (March 3, the date of publication of this Short Take).
If you're interested in AI/ML, you may be interested in this SNIA Webinar on Training Deep Learning Models in the Cloud.
You've heard the short version, but have you ever seen the full version? I confess I had always thought it was simply a matter of the masterful wordplay - and it is - but notice that not once in 8 minutes do either Abbott or Costello stumble, stutter, or flub a line. The timing is perfect. There are so many things that could have gone wrong (that didn't) that show why they were absolute masters of their craft.