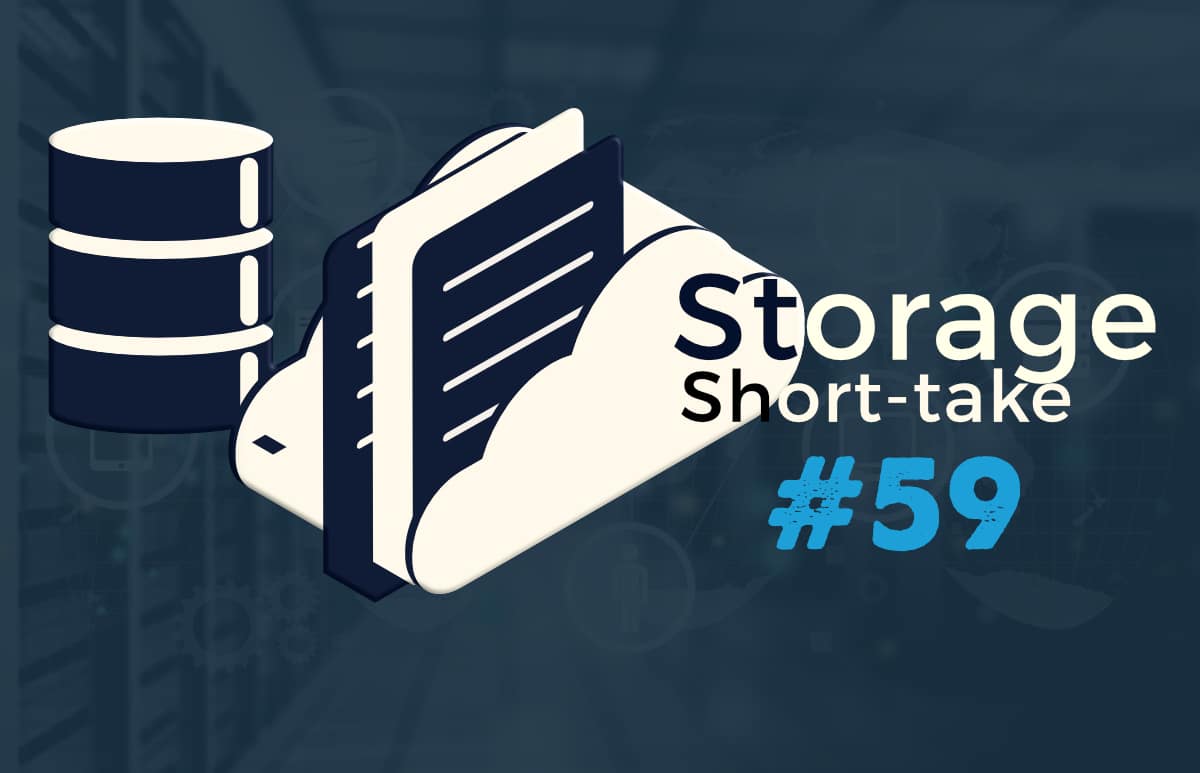 Conferences, Conferences, Conferences - Oh My!
Holy crap, conference season has hit hard. There are no shortage of storage-related activities in the next few months.
As always, links were live at the time of publication.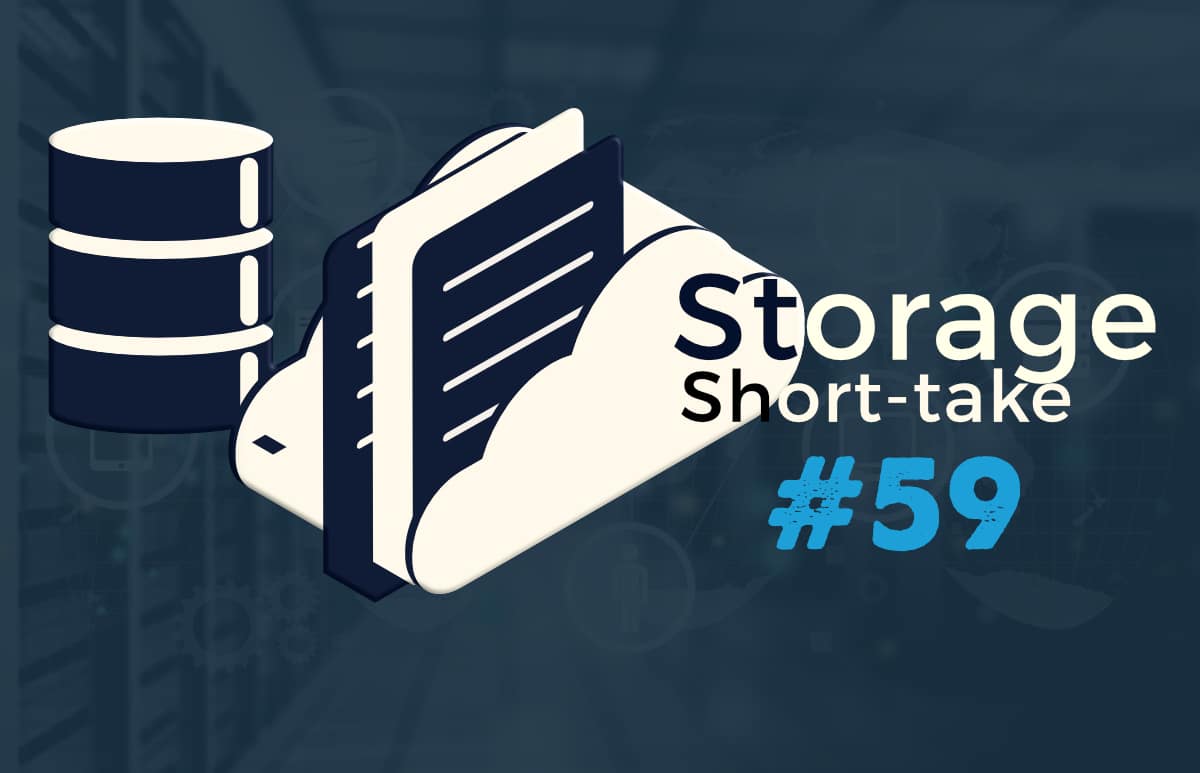 Storage Media and Technology
You know, if you're going to publish a market report for Fibre Channel for $4900, you might want to learn how to spell Fibre Channel. It kinda undercuts your entire credibility.
PCMag has come out with its list of Best Cloud Storage and File-Sharing Services for 2023. The top winner? Microsoft OneDrive, which was given an "Outstanding" rating. To me, this goes to show just how shite the entire market must really be.
Bollyinside (it's a new site for me, too) has their picks on the Best Portable SSDs on the market at the moment.
If you're interested in reading up about SPDK NVMe-oF (Target & Initiator) performance, the SPDK group has published a report of baseline configurations. They also make recommendations for methodologies in performance testing.
I thought this was fascinating. If you've ever been curious about the cost of storage over time, John McCallum has put together a nifty little table about the cost of Disk Drive prices since 1955.
I use DAS at home quite a bit, with regular backup to hierarchical archive and tiers. Currently I have 14TB DAS devices, but now that WD has come out with consumer 22TB and 44TB stand-alone drives, things certainly get interesting.
Justin Emerson from Pure Storage argues that the TCO crossover between HDDs and Flash (SSDs) is much closer than people realize, and he's brought the receipts.
I just came across a white paper by one of my own colleagues at AMD (this isn't a plug, it's actually a good paper) on Adaptive SmartNICs for Future Data Center Architectures. For me, personally, the value hit home on the sections about Storage and Memory Disaggregation and Data Movement Offload. It's a surprisingly quick read, too.
Storage Companies in the News
Lenovo and WEKA have announced a global partnership "to accelerate next-generation AI and analytics with new hybrid could data management solutions." Aside from marveling at the ability to write a run-on sentence in a headline, not to mention never having met an adjective they didn't cram into one release, this is a pretty interesting solution. Once you can get past the word salad, that is.
Tom Coughlin has some interesting perspectives on the potential Kioxia/Western Digital NAND merger.
Western Digital announces it's going to be receiving a $900M investment led by Apollo Global Management and Elliott Investment management.  This is also interesting because a year and a half ago (September, 2021), Elliott invested a significant sum (not enough for reporting purposes, as it was less than 5% stake) in Toshiba. Given the swirling rumors around WD and Kioxia merging, perhaps it's time to see what Elliott's interest in storage companies might really be.
After suffering through layoffs last year, it looks like Qumulo continues to have unfortunate issues. More staff are reported to be let go.
So, surprise, surprise. Because Apple has grown into its own enemy from the 1984 commercial, Dropbox now can no longer allow you to store files on an external drive. Tell me again why I should blindly update my MacOS?
SeekingAlpha turns up the heat on the Seagate vs. WD debate.
Industry Associations and Standards
SNIA is 25 years old. The organization has put together a nifty infographic of the important milestones. For storage people, it's quite the trip down memory lane.
Additionally, SNIA has updated the NVMe SSD Classification page. If you have been curious about which form factor is which, this is the chart you need.
NVM Express has a new website!
Check out the latest SNIA Matters newsletter.
Webinars, Blogs, and Conferences
The Flash Memory Summit Call for Presentations is now open.
(Special thanks to Diane Marsili for helping me with these webinar and conference announcements.)
MemCon Webinar: Trends in Advanced Memory: Perspectives from Associations, Vendors, and End Users - February 28, 2023. Panelists explore memory innovation and how to overcome memory bottlenecks in this webinar. You'll leave with the knowledge you need to attend MemCon on March 28-29, 2023 in Mountain View CA.
SNIA Webinar: Persistent Memory Trends - A Panel Discussion - March 1, 2023. Where do companies see the industry going with regard to persistent memory? With the improvement of SSD and DRAM I/O over CXL, the overlap of CXL and NVMe, high density persistent memory, and memory-semantic SSDs, there is a lot to talk about.
SNIA Swordfish Hands-on Lab – Virtual – March 1, 2023. One-hour complimentary SNIA Swordfish virtual hands-on lab hosted by the Storage Management Initiative (SMI). Taught by leading Swordfish experts, this experience will provide guided exercises and tips and tricks for creating your own Swordfish implementations.
FCIA Webinar: Benefits of FC-NVMe for Containerized ML Models – March 9, 2023. Machine learning (ML) is the study and development of algorithms that improves with use of data. As it deals with the training data, the machine algorithm changes and grows over time. These learning models are resource intensive and can negatively impact performance.
SNIA Webinar: Training Deep Learning Models in the Cloud - March 15, 2023. This webcast will discuss how Deep Learning models are gaining prominence. Experts will include an assessment of various solution approaches and identify challenges faced by enterprises in their adoption of AI and Deep Learning technologies.
SNIA Webinar: Cyberstorage and XDR: Threat Detection through a Storage Lens - April 4, 2023. Cybercriminals have always been about data – stealing data, compromising data, holding data hostage. Enter "Cyberstorage," which does threat detection and response in storage software or hardware. A related trend is eXtended Detection and Response (XDR) which shifts some of the threat detection from centralized security monitoring tools (SIEMs) down into each domain for faster detection and automated response.
MemCom 2023 – Mountain View, CA – March 29, 2023. MemCon will focus on the intersection between systems design, memory innovation (emerging memories, storage, and CXL™) and other enabling technologies, such as photonics. The agenda will include case studies in genomics, AI/ML, datacenter, HPC, computational fluid dynamics, in-memory databases, and more.
SNIA Compute+Memory+Storage Summit – Virtual – April 11-12, 2023. Formerly the Persistent Memory+Computational Storage Summit, SNIA's 11th annual event returns as an expanded Compute+Memory+Storage focused on architectures, solutions, and community, with two days of content on a wide variety of topics, including future memory trends, computational memory and computational storage use cases, CXL connectivity and its impact, memory-to-memory data movement, developer-friendly programming frameworks, chiplet opportunities, hyperscaler migration, and more. Call for Submissions is open until February 24, 2023 at this link.
(Special thanks to Meghan Zea for the following NVM Express events)
SAN networks have long been able to provide boot services (i.e., "Boot from SAN"). NVM Express is having a webinar on using NVMe to do it:  Booting Your OS Across the NVMe-oF™ Transport - NVMe® Boot Specification on March 1.
NVM Express makes its project agenda known in the blog Wrapping Up 2022 – Looking Ahead to the Continued Expansion of Key NVM Express® Technology Features in 2023.
A friend of mine forwarded me this white paper (PDF) from the founder and CTO of Burlywood. In essence, Tod (the CTO) argues that SSDs were designed to act like HDDs for ease of adoption, but this built in limitations to the architecture that are coming to a head in the near future. He raises some good points, but it also looks like he conflates a few issues to perhaps misalign the solution to the problems. Take a look and see what you think for yourself.
Jim Handy, a.k.a. "The SSD Guy," has started a short series on Optane's Legacy. Despite the natural tendency to imagine dystopian future for the technology, Jim argues quite the opposite.
Many people may have heard of Lenny Bruce, but may not have actually heard his act. As a satirist, he could zero in on the most sensitive topics unlike anyone else. The inimitable Lenny Bruce. 1961.