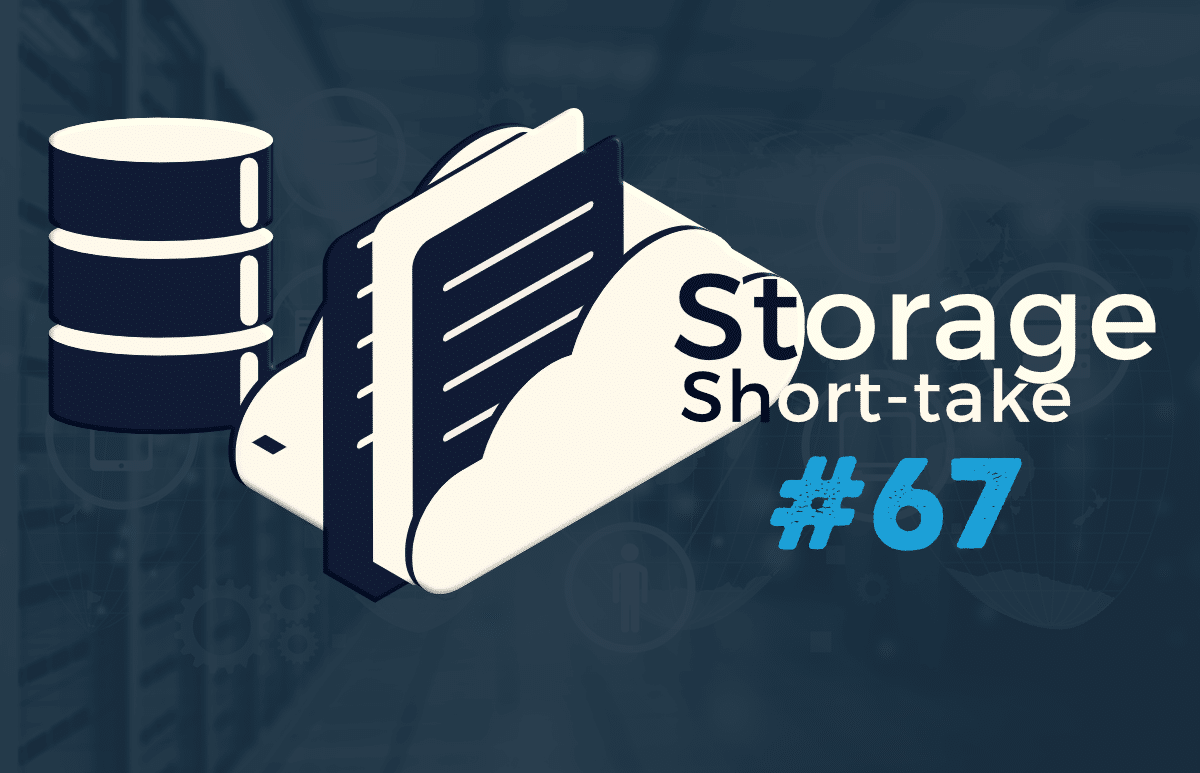 No FMS for Me
For personal reasons (it was my 10th year wedding anniversary this week), I was unable to attend the Flash Memory Summit. News from that event will be rather light-to-nonexistent this week, I'm afraid.
Even so, as you can see below, there was a lot of news that came out in the past couple of weeks that are worth noting. I'd like to draw your attention in particular to two pieces below: Vast Data's announcement and Micron's CXL 2.0 Memory expander SSD. Both of these are not necessarily important for what they are, but rather for what they mean.
As always the links below were valid at the time of publication.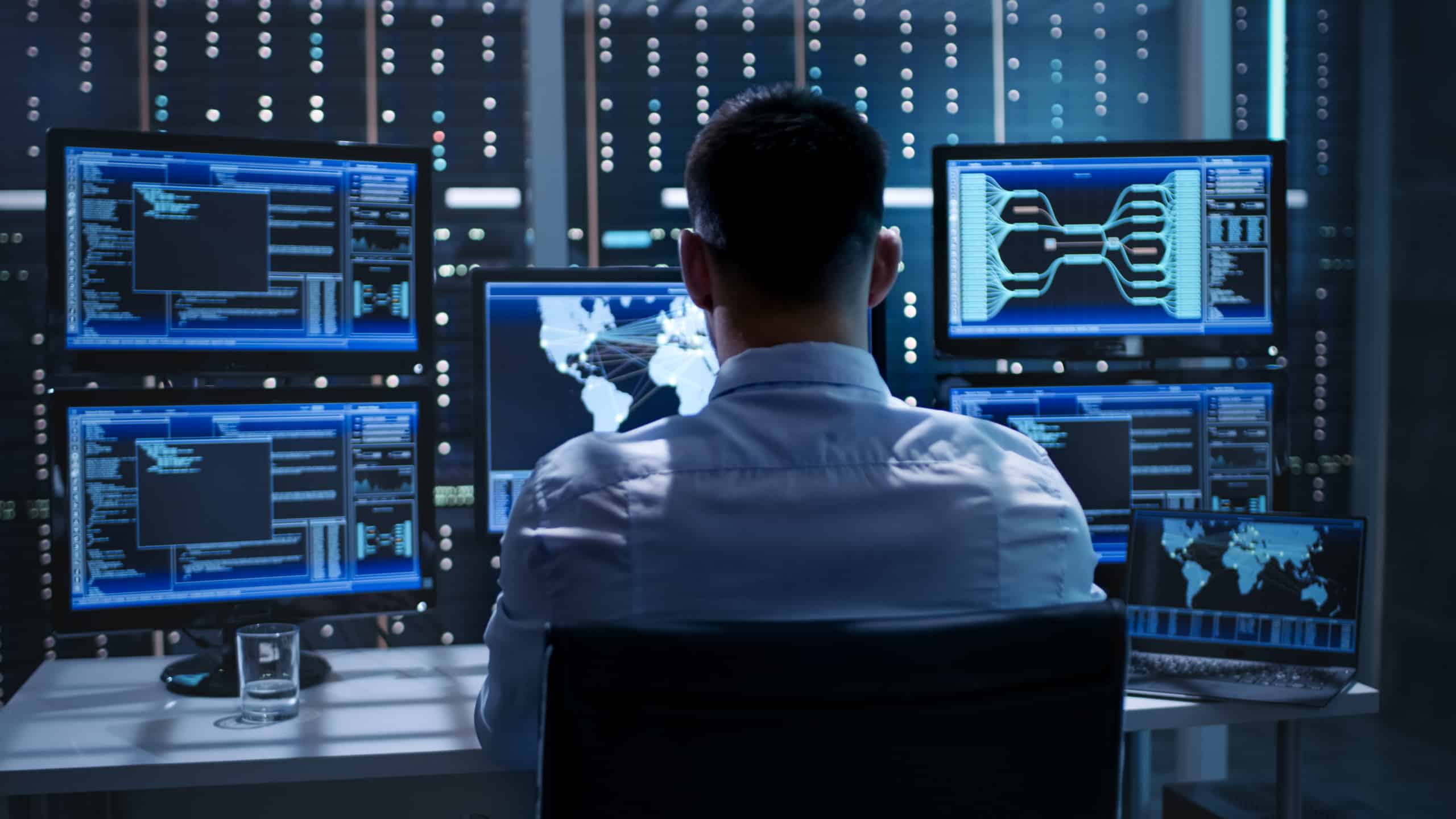 Storage Media and Technology
Storage Companies in the News
2023 is the year of "AI Hype", certainly moreso than the "year of AI," and we're starting to get the typical bandwagon-hopping articles. Did you know that AI can do absolutely anything? Well, if you listen to companies these days you'd certainly think so. It's almost impossible to parse what the hell these things actually mean, there's so much word-salad to choke on.
Let's start off with Vast Data. When I first talked with them in 2016, NVMe-oF wasn't a 'thing' yet. In fact, it wasn't for another year or so that I started to really grok what they were on about or the potential of what they could do. Fast forward to today, and I'm pleased to see how they've evolved from their initial hardware-oriented approach to change with the times into a more software- and services-based platform. Here's the thing, though: telemetry and analytics are not "AI." They may be specific elements that can be used in AI workloads, but simply doing a Factor Analysis on a data catalog does not "AI" make. As always, TPM has a great take on Vast's announcement.
Hitachi Vantara has put together a white paper on the Modern Data Infrastructure Dynamics, that goes into how infrastructure "falls short" as challenges relating to data security and sustainability increase. As you can imagine, they have just the thing for that...
SK hynix is not going to sell the fabrication plant in China. That may not seem like much of a headline, but nowadays anything to do with technology and China deserves more than just a second or third glance.
Somehow I missed this rumor. Toshiba is looking to take itself private.
There are no shortage of reports that will cost you from between $500 and $10,000 about the state of the Market (doesn't matter which one, pick any one). I was looking through this sample report from Technavio and it's not the only one I've never heard of before. It got me thinking - is there a market report for market reports? Would it be trustworthy? In any case, I think it would be hilarious to see the Analysts arguing over just how "up and to the right" their firms should be...
Okay, so this could be the "melodrama of the day." China appears to have given the go-ahead to a Silicon Motion/Maxlinear deal. So, okay. But then I found out that it's not all smooth-sailing between the two companies. Maxlinear appears to want out of the merger, according to SiliconMotion. Grab your popcorn!
Okay, this is impressive. Up to 122TB in PCIe add-in card (AIC) for MacPro workstations? Whoa.
Seagate's class-action woes are not over. Not even a little bit.
In an effort to beef up their cloud data security, Rubrik has announced that they're acquiring Laminar.
I don't normally put in product-specific elements in here, but in this case Storage Review has an article on the Cheetah RAID Raptor high-capacity SSD for edge-centric data collection and creation that feed into AI workloads. What I like about the article is that it touches on how the AI workloads' requirements for storage. Believe it or not, this is actually very difficult to find written down anywhere.
Solidigm is going for the jugular on the price point for large-capacity SSDs. Time to grab the popcorn.
Synology has patched an important vulnerability in the Synology Router Manager (SRM).
Industry Associations and Standards
The SNIA Matters newsletter is out. Included in this edition is the announcement of new standards (Zoned Storage Models and Persistent Memory performance tests), a call for participation in a survey about energy usage, new members, and more.
PCIe-SIG has created a new workgroup to deliver PCIe technology over optical connections. The intent is to remain technology-agnostic, while "potentially developing technology-specific form factors."
NVM Express has been awarded the Flash Memory Summit (FMS) Most Innovative Memory Technology Award for Flexible Data Placement. (Video)
Not to be outdone, SNIA won Most Innovative Memory Technology Award at FMS for three standards: SNIA Smart Data Accelerator Interface (SDXI), SNIA Computational Storage Application Programming Interface (CS API), and SNIA Swordfish®.
Webinars, Blogs, and Conferences
My good friend Erik Smith did an interview with Phil Alsop of Digitalisation World about NVMe/TCP and Discovery Automation. If you are a storage admin, you really should take a look at what he and Dell have done. There is some really amazing things that help make Ethernet-based NVMe/TCP networks easier to set up and maintain.
The Agenda for the 2023 Storage Developer Conference has been published. Every year the content for SDC gets better and better. This year is no exception.
My good friend (and co-colleague on a number of standards bodies, Amber Huffman, was awarded the Lifetime Achievement Award for 2023 at this year's Flash Memory Summit. This is really a well-deserved award and she is truly one of the masters of her craft.
I debated putting this in the last SST, but I couldn't find a good enough quality video. I've always been a huge fan of the Nicholas Brothers, and Stormy Weather (1943) is perhaps their best-known routine.
There are a couple of things to watch here (it may take a couple of viewings, which is not a bad thing). First, the Nicholas brothers were absolute masters of musicality. Sure, their phenomenal jumps-into-splits made them famous, but compared to the difficulty of what they were able to do with their timing to the music, it's no contest.
Second, watch the Cotton Club band members as Harold and Fayard dance and jump across the tables. They didn't flinch even once. This, ladies and gentlemen, is what true professionalism looks like.
Third, Cab Calloway's scat abilities. Starting at 1:15, pay attention the enunciation and clarity of each syllable as he barrels through that cadence with the deftness and precision of a Balanchine dancer.
All in all, this is a legendary performance from singer, dancers, and the band.