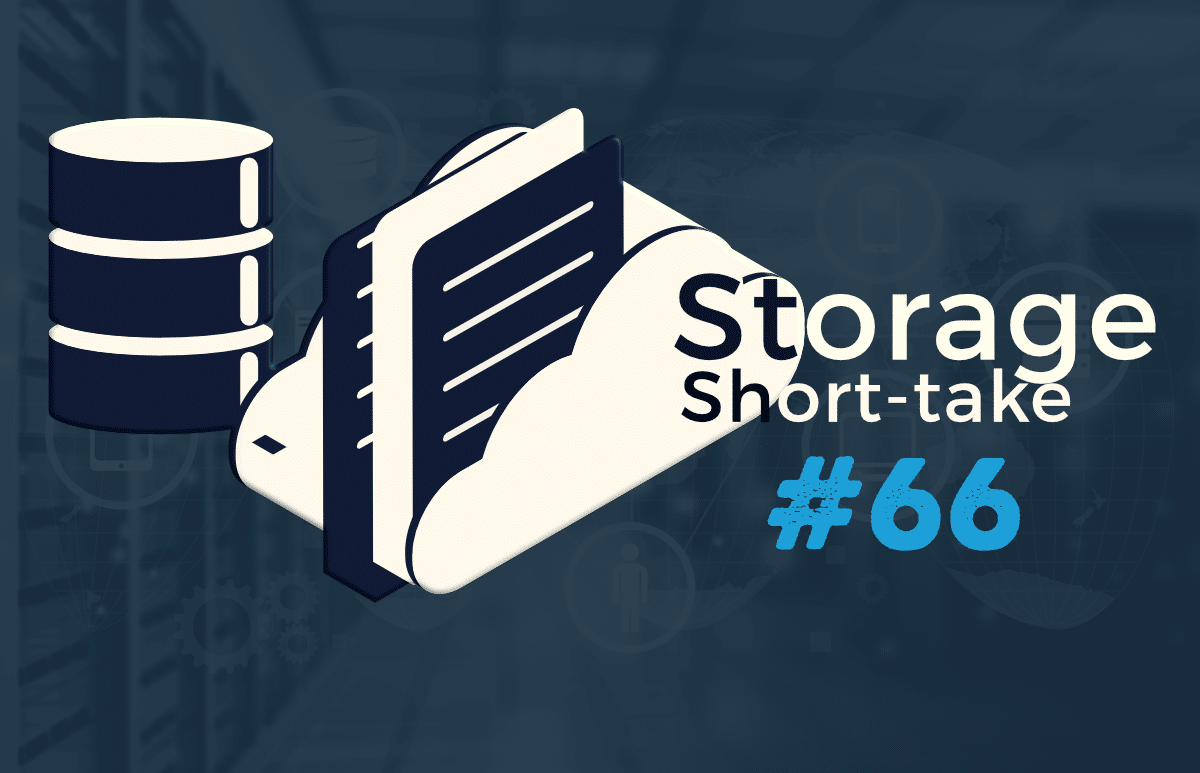 What a Week!
It's been one hell of a week, personally. I've tried to keep on top of things but as will become apparent, there have been a few distractions.
As always, links were live at the time of publication.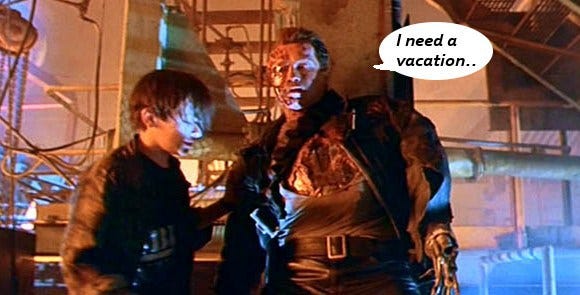 Storage Media and Technology
Chris Mellor argues for network air traffic control for files. He's got a great point: "If an organization sends its data to a third party for onward transfer it is then utterly dependent on that third party to safeguard the data. As soon as the file or document is passed to the third party's software agents on an organization's own servers, it has passed beyond its own control."
Why aren't 8TB SSDs more popular? Price. If that's all that you're looking for, then there's no need to read further. However, in light of the conversation about NAND capacity replacing HDDs (see below), the article does raise some good points.
Having said that, Solidigm has unveiled its 62TB SSD. Chris Evans looks at it closely and compares it to the previous P5430 30TB model.
So, we've been talking a little bit about whether or not HDDs will continue to be sold in 2028. One of the key questions about is, though, is whether NAND capacity can replace HDDs. The article talks about price and supply chain (and does a good job, IMO), but I'm still concerned about the technical differences between SSDs and HDDs. The finite endurance characteristics, write amplification, not to mention fragility of ultra-dense NAND cell structures gives me serious pause about making a 1:1 replacement comparison.
Storage Companies in the News
Industry Associations and Standards
Forbes has a take on STA joining SNIA.
The SNIA Matters newsletter for July is out. It includes advances in the Swordfish™ management spec, talk about the International Space Station at Storage Developer Conference in September, and a podcast about HPC Scientific Simulation using Computational Storage.
Webinars, Blogs, and Conferences
Chin-Fah Heoh blogs that ransomware is a data management problem, not a cybersecurity problem. Without explicitly saying so, he points out that safety for safety's sake actually makes you less safe, and as a result security for security's sake has the same effect. I genuinely like Chin-Fah's take on things. It typically makes me think laterally (which is always a good thing).
The Flash Memory Summit happens August 8-10 in Santa Clara, CA. Unfortunately, due to personal reasons I won't be able to attend, but it sounds like there are going to be a lot of very interesting and active sessions this year.
Webinar: NVMe/TCP: Performance, Deployment and Automation. Since its ratification in late 2018, NVMe/TCP has gained a lot of attention due to its great performance characteristics and relatively low cost. Since then, the NVMe/TCP protocol has been enhanced to add features such as Discovery Automation, Authentication and Secure Channels that make it more suitable for use in enterprise environments.
Webinar: The Rise of Confidential AI. Wednesday, July 26, 2023. With cloud data privacy regulations evolving worldwide and accelerated adoption of AI technologies such as ChatGPT, Large Language Models (LLMs) and more, companies must ensure data and AI models are compliant. Confidential AI is a new collaborative platform for data and AI teams to work with sensitive data sets and run AI models in a confidential environment. It includes infrastructure, software, and workflow orchestration to create a secure, on-demand work environment that meets organizations' privacy requirements and complies with regulatory mandates.
Kevin Mitnick, notorious hacker, passed away on July 16, 2023.
In other news, The Ultra Ethernet Consortium came out of stealth this week. You may recognize some of the companies and people involved.
If you've never seen Hellzapoppin', you have missed a real treat. The movie itself is probably only now remembered for one thing - this routine. Even though this has been colorized, I'm including it for two reasons - first, the resolution quality is among the best I've seen, and second, the dancers names are included. As a fun fact, the guy who choreographed this dance (and danced in the coveralls at the end of the couples dancing), Frankie Manning, taught me how to Shim Sham when I was first learning dancing. A true gentleman and one of my most prized memories.