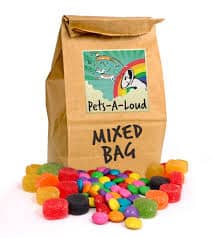 Compared to last time, this is a pretty short one. M&As galore, some webinars, a Synology DSM update you really need to do, and some conference info.
Storage Media
Backup Review (who knew?) has a list of the top 100 Backup companies. In other news, there are more than 100 backup companies…
Speaking of which, Enrico Signoretti, analyst at GigaOM, has an interesting take on the consolidation of primary and secondary storage options.
Understanding Optane storage and its different operating modes.
ICYDock has released a USB3.1 dock for U.2 and M.2 NVMe devices. I have my suspicions as to whether or not this is ultimately a cost-efficient use case, but I'm willing to give it a shot. Now, I just need a U.2 or M.2 NVMe drive to play with…
Computer Weekly has weighed in on a tutorial for what QLC Flash is and what workloads its good for. This, of course, follows on the heels of "Is NVMe Flash the right storage for you?" I have to wonder about articles that give advice on technology while using the wrong acronyms, however. I mean, It's NVMe-oF, not NVMf, for crying out loud. Do you even read my blogs!?
HDD shipments are up. 33% Q/Q in fact.
Kioxia (ask your doctor!) announces NVMe-oF cross-domain volume replication. Interestingly enough, they don't bother to explain which Fabric they're using…
German Company Starline is offering 32GFC storage arrays (powered by ATTO). No, I haven't heard of Starline before this year either.
I love EDSFF. Also called the "ruler" form factor, this storage device is a thing of beauty. Designed by a former Apple engineer (the same guy who worked on the Xserve RAID product), I was fortunate enough to play with this when it was still in its infancy (I think I was loaned the 3rd box ever made, IIRC). You're going to see a lot of these around in the coming months, and it's good to get to know it sooner rather than later.
This is a pretty decent summary of the differences between Fibre Channel- and RDMA-based NVMe-oF solutions. It's from 2018, but it's still relevant.
Storage Companies in the News
Chris Mellor of Blocks and Files sent a Q&A email interview to Pensando. There is a lot of detail here, but not a lot of explanation. Your mileage will definitely vary.
Liqid has raised $28M in their Series B funding. If you haven't heard of Liqid before, they call themselves "scalable hyperconvergence." Essentially, they are a PCIe-based fabric that provides NVMe storage in a composable format. Generally speaking, if you're looking for a really fast NVMe-based system (think rack-scale), they have a pretty nifty all-in-one-OS turnkey solution.
Speaking of funding, Diamanti closed a $35M Series C Round. Diamanti makes container-centric NVMe storage devices.
The M&A mania continues.
Look, I understand that Scale Computing wants to sell their kit – nothing wrong with that. But in this case, that does not detract from the fact that everything Jeff Ready says in this interview about Edge Computing is spot-on.
Last time I talked about NetApp's Keystone program, designed for "flexible multi-cloud." Here's some more information on Keystone.
Industry Associations and Standards
First and foremost, SNIA has announced its new Board of Directors and Technical Council members. Personally, I'm really glad to see that smaller companies (rather than just industry juggernauts) are participating in Board decisions. (Disclosure: I'm currently on the Board on behalf of Cisco).
Speaking of SNIA, the organization has released a new SMI-S Technical Position. If you're interested in storage management, this may be worth a perusal.
All good things must come to an end. The SNIA Certification Program is coming to a close on December 31, 2019.
Webinars and Conferences
The full 2019 SNIA Storage Developer Conference video playlist is now available on YouTube. This includes my own session with Nick Adams (Intel) and David Woolf (UNH-IOL) on the NVM Express 2.0 refactoring effort. Alternatively, you can download the PDFs of the sessions as well.
Registration is now open, and the Agenda is now available, for the Persistent Memory Summit in January 2020. It's a one-day event that coincides with the SNIA Membership week, and definitely worth your time if you have any interest in what's going on with Persistent Memory.
Quick listing of SNIA webinars:
Quick listing of recent and future FCIA webinars:
Synology Security News
Please see earlier Storage Short Takes for additional Synology advisories. Some of those vulnerabilities are still active.
Important Severity
Affected: DiskStation Manager (DSM)
Status: Ongoing
Solution: Upgrade to 6.2.2-24922-4 or above.
Details:
Multiple vulnerabilities allow remote authenticated users to execute arbitrary commands or conduct denial-of-service attacks, or allow remote attackers to delete arbitrary files via a susceptible version of DiskStation Manager (DSM). SkyNAS fixes are pending, and VS960D fixes are ongoing.
Bonus Round
3 Areas that Storage Administrators Can Go Wrong. An awkward title, but the gist of this article is for anyone starting out in their administrative career. There really isn't anything in here for experienced admins, but if you are someone who finds yourself in the situation of just starting out, these are really good table-stakes to know.