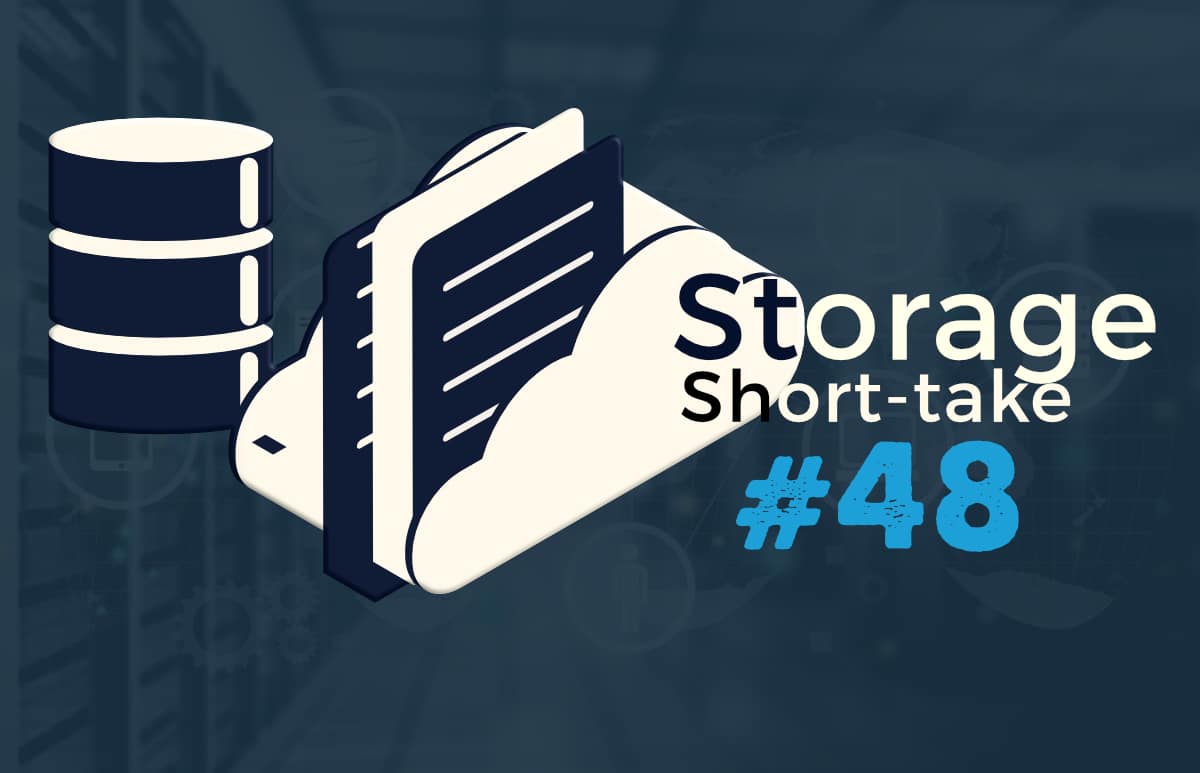 How's Your Appetite for Controversy?
As if the announcements of Flash Memory Summit weren't enough (there's a lot to consume!), the industry is full of drama over the past couple of weeks. Nutanix has stepped in it (again!), Infinidat has its own employee problems, and OpenCAPI was annexed by CXL.
As always, links were live at publication time.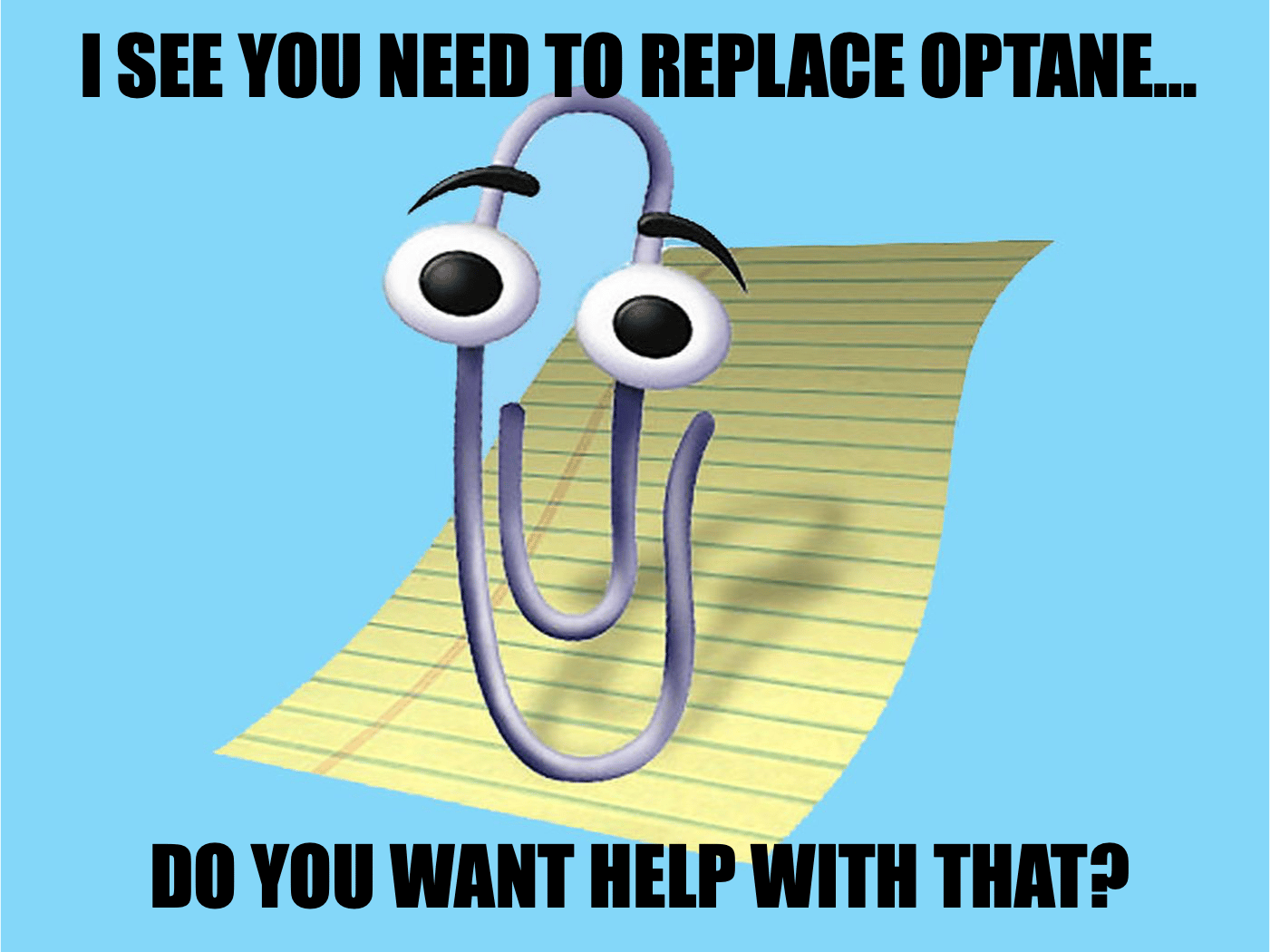 Storage Media and Technology
Man, the Register has really been hurting for good writers lately. After a complete disaster of an analysis on the Optane situation (spoiler: very, very little about the history of storage devices is correct, much less the actual conclusions about the impact on the industry), they've made the "water is wet" realization in 2022 that - and I'm not making this up, it's in the actual headline, "Yes it's true: Hard drive failures creep up as disks age."
Peer Software is sponsoring the download of Gartner's 2022 Strategic Roadmap for Storage, if that interests you. (I do recommend using a pseudo-anonymous emailer if you want the report without getting spammed.)
Micron also gave an interview about their take on 3DXP (Optane) and CXL.
Not to let Micron take all of the thunder this month, SK hynix has announced 238-layer flash (6 more than Micron's). You can get a pretty good breakdown of the architecture between B&F and Anandtech's articles. I mean, this is great news for technological development, but am I the only one who feels this is a "this one goes to 11" moment?
Speaking of SK hynix, they just announced CXL2 memory cards as well as a software development kit. You may remember that I gave a head's up about CXL memory expansion a while ago. Now there's Samsung and SK hynix who are already to market on this in very short order. Expect more.
As I mentioned before, everything is topsy-turvy in the NAND world. We're currently in a state of oversupply, which means that there will be a lot of inexpensive products on the market... for a little while. Because this is not perfect and highly unpredictable (see next item), I think that we'll see some overcorrection before mid-2023 for sure.
NAND is one of those things that most of us (yes, even me) take for granted. I mean, if you want an SSD or memory, you can just go to Amazon and have it delivered the next day, right? Well, it turns out that the story behind NAND development is fraught with major political, logistical, and regulatory nightmares.
Twist Bioscience has released a white paper on the future of DNA Storage: what it is, how to plan for it, and what the future holds. They also jointly created (with Fujifilm) another WP on the role of Tape in the future as well.
Backblaze released its drive stats for Q2 2022. I can only imagine what their test center looks like - they tested 219,444 HDDs and SSDs. I particularly like how they're open about their methodology.
Storage Companies in the News
The Los Alamos National Labs and SK hynix are working on a computational storage device to handle speed-indexing of massive volumes of data. I've spoken with Gary Grider (Director of High Performance at LANL) myself and the problem they're trying to solve is a complex one. They have multi-petabyte data sources that need to be pre-processed for analytics, and this helps avoid needing to punt petabytes of data around the network just to be pre-processed.
Grab your popcorn. The Nutanix/MinIO drama ain't over yet.
Speaking of MinIO, they've just made the Coldgao Research "Unicorn Report" (a private company with a $1B valuation or greater).
And, speaking of Nutanix, they just laid off 4% of their workforce (270 Employees).
NGD Systems has lost a few of its top executives in a short period of time.
I don't usually do earnings reports from companies in the Short Take, unless it's a pretty big deal. In this case, Western Digital's qualify in spades. Not only are they down Q/Q, but it looks like that's going to accelerate to ~16%-20% next quarter.
Gartner released it's 2022 Hype Cycle for Storage and Data Protection Technologies.
Gartner also released their Magic Quadrant for Enterprise Backup and Recovery Software Solutions. Unfortunately, when I tried to click on the actual link, Gartner said that "access has expired." So, you may want to check out Blocks & Files or this StorageNewsletter summary before they put it behind a paywall as well.
Synology has announced 4 security advisories on USB Copy, SSO server, Storage Analyzer, and Note Station Client. 3 out of 4 have been resolved.
Infinidat looks like it's got its own popcorn-popping moment as former employees sue the company over stock dilution.
Industry Associations and Standards
Last year CXL annexed Gen-Z into the fold, and this week it has announced that it will absorb OpenCAPI as well. OpenCAPI, for those who may not remember, was an IBM-led initiative to connect accelerators to its Power processors and was a competing semantic to CXL. That leaves CCIX...
In addition, CXL 3.0 has been announced, which doubles the speeds (natch) and creates flexible fabrics options. (You may also want to read Anandtech's take on it too.)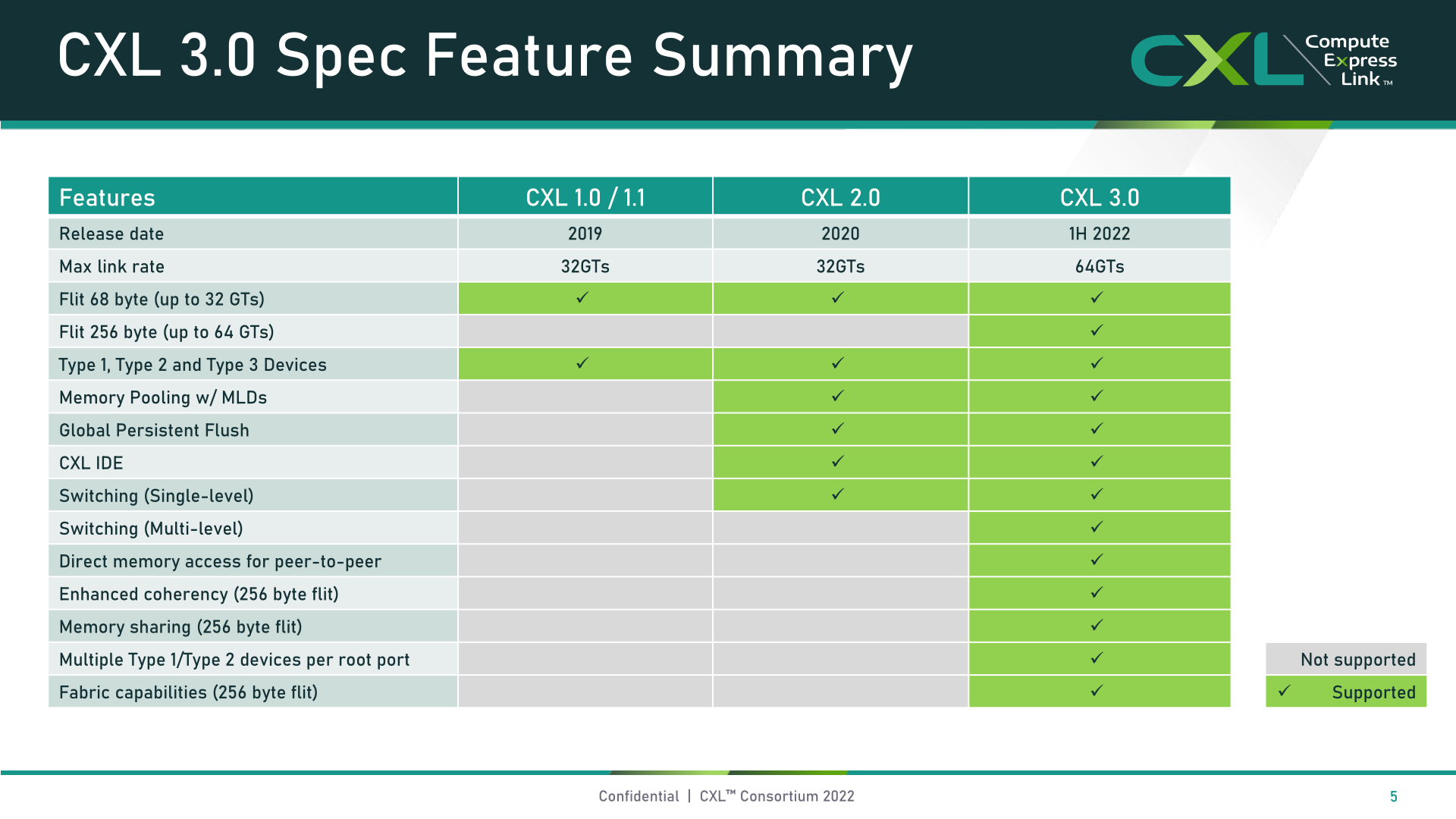 The Green Grid and SNIA have announced version 4.0 of the SNIA Emerald™ Power Efficiency Measurement Specification (PDF).
Webinars, Blogs, and Conferences
DuckDuckGo - who I used to promote and use regularly due to their stated privacy policies - didn't actually do what they said they did. Or, to be a little more precise, they weren't completely up-front about the exceptions. After losing face (and respect, and trust), they've decided to get a little better about it. But once you lose that kind of trust, can you get it back?
Finally... (Disclosure: I work for AMD, which makes processing chips, among other things). I am very concerned about the CHiPS act that was recently passed for a number of reasons. First, there were concerns that if the US Government started funding the chip manufacturers that companies would simply eliminate projects that cost money since, quite frankly, they wouldn't have to pay for it any more. It took less than a week for these concerns to be realized.
Now - surprise, surprise - other technology vendors want in on the taxpayer cash cow. Micron and WD are going hat-in-hand to Uncle SAM for the same kind of pre-emptive bailout. This will not end well.